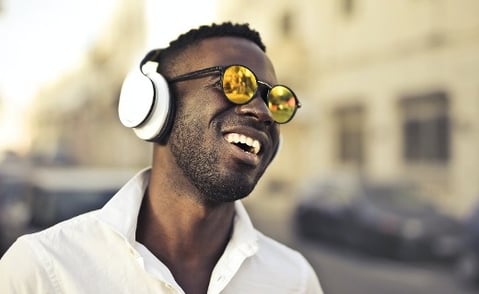 The commercial potential of music streaming is steadily rising worldwide. In 2020 alone, the IFPI announced that music streaming generated US$13.4 billion; that's 62.1% of global revenue from recorded music that year. In addition to standalone streaming services and telcos with built-in streaming apps, music is also increasingly being integrated into different verticals such as gaming, fitness, social media.
These developments make music streaming a potentially lucrative opportunity – not just for mainstream international services such as Spotify and Apple Music, but also for niche services in emerging markets where there's still a lot of room for growth. Music streaming may be a global phenomenon, but regionality still matters, and the demand for localized services is higher than ever.
I recently spoke with Tuned Global's Chief Revenue Officer, Spiro Arkoudis, about the challenges and opportunities of launching streaming services in emerging markets. He shared some of Tuned Global's insights from working in different regions across the globe.
Building a Streaming Service
Creating a successful streaming service is expensive and time-consuming. It involves extensive programming, a robust physical infrastructure, intricate licensing arrangements, and marketing skills. Even for established international brands, the necessary technical expertise and costs can be prohibitive. For new brands in emerging markets, it can be almost impossible.
Tuned Global saw this problem as an opportunity: what if, instead of building a streaming service from scratch, clients from around the world could use Tuned Global's existing technology and experience? The company now offers businesses turnkey solutions for back-end content delivery, a feature-rich streaming API, and a white label streaming app, as well as music licensing support.

Spiro views this as a way for brands to build on Tuned Global's hard work instead of having to reinvent the wheel:
" The investment in the infrastructure over many years is already done. When the brand comes to us and asks how quick we can get to market, the only kind of delay really is a licensing one. Technically it can get to market in a couple of months.Typically, that's at a third of the cost of developing it yourself – not to mention the incredible sunk costs or time estimation blowouts trying to figure this thing out as a brand." Spiro Arkoudis, CRO at Tuned Global.
Brands in emerging markets also face additional challenges when trying to launch. These can include strict data caps, poor mobile connectivity, and missing metadata, to name just a few. These obstacles are especially prevalent in areas like Central Africa and South Asia where internet penetration is still low. As a result, it can be even more difficult to launch a streaming service that provides efficient service and compelling features.

Knowledge of regional limitations and how to overcome them requires hands-on experience, according to Spiro.

"We've got global experience in both Western markets and emerging markets," he tells me. "We worked for many years in Indonesia, for example. Understanding the nuances of that market – low credit card penetration, terrible network connectivity, alternative ways of charging users – has allowed us to take those learnings from that market and apply it elsewhere."
Tuned Global has or is powering streaming services for clients based in several regions. This includes Nada Kita in Indonesia, Plern in Thailand, PortalDisc in Chile, Deedo in several African countries, and many others.

Building the streaming service itself is just the first step, however. To be successful, these regional services also need to satisfy the unique needs of local listeners.

Catering to Local Cultures and Music Tastes
Mainstream streaming services may have a global presence, but there remains a need for companies that can address the specificities of local markets. This is reflected in the growing success of companies like Gaana and JioSaavn in India, Waw Musik, Mdundo, and Boomplay in African countries, Anghami in the Middle East and North Africa, and the aforementioned Tuned Global services.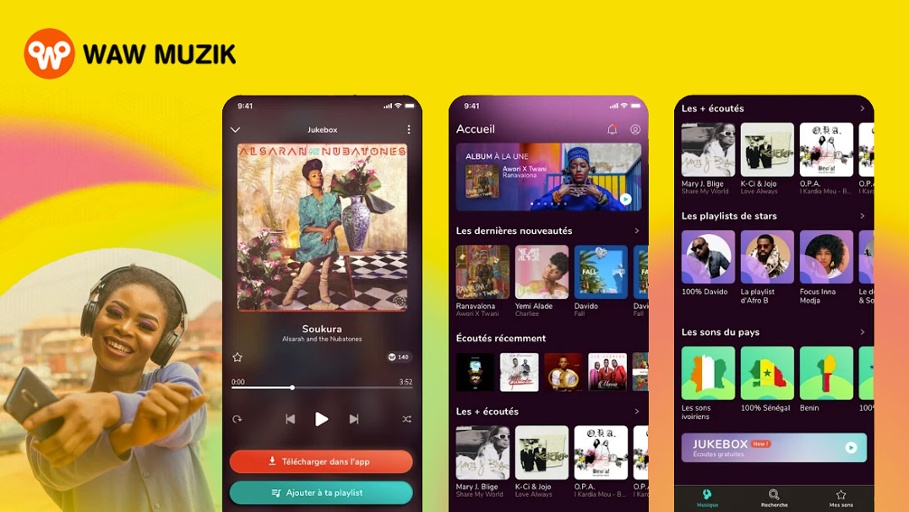 Appealing to a regional audience entails everything from supporting local languages to crafting a brand identity that reflects the cultural values of listeners. As Spiro says, "these are really, really heavily localized markets, and the mainstream Western approach isn't resonating with them. There needs to be a niche service that local listeners and artists identify with. It makes them feel better knowing that it's a local service."

Because regional services often experience high demand for local repertoire, they also need to foreground local talent and develop relationships with artists and influencers in the community. It's also crucial to have detailed metadata for effective recommendations and discovery. For PortalDisc in Chile, for instance, Tuned Global uses metadata to categorize music by region and subgenre.


Streaming services in emerging markets need to consider finding the right long-term balance between a local-only approach and eventually acquiring international content, however. While local repertoire usually still dominates, the global availability of providers such as Spotify means that listeners now expect access to international hits as well.

"I was working in Jakarta, Indonesia for many years," Spiro recalls. "Traditionally in Indonesia it's been about local music, local artists. But then other services arrived: Spotify, JOOX Music. Next thing I'm in Jakarta and everyone's singing along to Ed Sheeran songs! It challenges the notion that everyone just wants to hear local music, because now they've been exposed. As a business, you have to pivot."

Having content and features that appeal to local listeners is a good way to acquire users, but another key element to consider is the price point.
Setting a Price Point
For users, a big advantage of local streaming services is that they typically offer more affordable subscriptions than mainstream providers. In some cases, services offer "freemium" models that rely on advertising for income. This is important in regions where listeners have a much lower average monthly income and cannot afford a premium subscription.

While coming in at a low price point can attract users, brands need to ask themselves whether these costs are sustainable in the long term. This can be particularly challenging given the high percentage of royalties that services need to send to rights holders.

Spiro suggests that it's a delicate balance between acquiring users and generating revenue: "We've been working with a company in the Caribbean. The major services are there, but their price point is still a high one. So the niche services come in at a reduced cost, but you then need to monetize that service. The challenge in this business is generally on the user acquisition side. Getting to a point where if you're coming in at a reduced price point, is that going to be a sustainable model after a year or two?"

It is also important to account for how users pay for a streaming service. Many parts of the world have cash-based economies with low credit card penetration, so payment methods need to reflect local practices and expectations. For the streaming app Plern in Thailand, GMM Grammy and Tuned Global implemented in-app payments, rewards, and vouchers to accommodate this.



Finding the perfect price point and monetization methods can go a long way for acquiring users. To keep these listeners active, brands must actively monitor user engagement and carefully manage the user journey.
Managing the User Journey
Once a streaming service is operational, has a healthy number of listeners, and is generating revenue, the next big challenge is to sustain the userbase. This is key for any service provider, but especially for those assessing trends in new and emerging markets.

As Chief Revenue Officer, Spiro works closely with Tuned Global's clients to ensure they have the data and tools they need to effectively manage the user journey.
"When we work with clients, we try to arm them with marketing tools, attribution tools, and best practices," Spiro says. "The user side is the most critical. It builds relationships and engagement. This can increase dwell time, increase streams, and increase payouts to rights holders. And if you're running a freemium model and selling ads, the higher the engagement, the more ads you're selling."
"You need to understand what the users are doing: when you're losing people, when they're most excited. Because that's going to impact your whole business long-term. Get it wrong, and it's detrimental. Get it right, and you can use that data to maximize trust and other parts of your business. Then you've got a solid business that can be around for years as opposed to dying off quickly."
Listening habits can vary wildly between regions, so it's important to determine trends on a location-by-location basis. If listeners are dropping off from a streaming service after a few months, for instance, it's useful to know why; maybe influential local or international repertoire is missing from the service, or there's simply not enough content in general. Overall, ensuring a good listener experience is essential for ongoing success.
***
The music streaming economy is growing, and so too is the demand for specialized services in emerging markets. According to the IFPI, the fastest-growing regions for the music industry in 2020 were Africa and the Middle East (+8.4%), Asia (+9.5%), and Latin America (+15.9%).

Spiro is optimistic about the current state of the music industry and the rise of localized streaming services: "I think for the whole industry, spurring niche services is a good thing for the ecosystem."

"It's exciting right now. The business is really booming," he continues. "Streaming is growing, and there are more and more opportunities for brands to enter the space now. The whole music industry is buzzing at the moment."

From standalone streaming services to telcos to fitness and gaming apps, music streaming is creating many new opportunities for brands. Launching a streaming service in an emerging market may involve many challenges – building the service, catering to local tastes, setting a price point, and managing the user journey – but if done correctly it can generate revenue, provide meaningful listening experiences for users, and get more money into the hands of artists and rights holders.
This guest article was written by Ryan Blakeley, a Ph.D. in Musicology candidate at the Eastman School of Music. His research investigates how music streaming has affected music industries, creative practices, and listening habits.
Credit: Photo by Andrea Piacquadio from Pexels