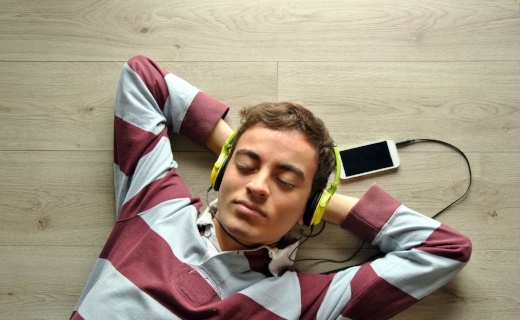 In today's digital and tech-focused world, more and more companies are realizing that marketing is no longer about simply placing ads in print magazines or between television episodes. Instead, businesses have discovered the promotional power of an age-old art form: music. And they have begun to incorporate entertainment as an important piece of their mobile marketing efforts.
Companies have approached using music for marketing in a variety of ways. Some have collaborated with famous artists (such as Verizon, which paired up with superstar Jamie Foxx to create and release exclusive tracks and videos), while others have sponsored live events and festivals (such as T-Mobile, which sponsored Coachella) in order to capture their target audience.
However, today, major telecommunications companies are taking the music marketing game a step further: They're creating music streaming services to provide the best brand experience possible for their customers. It makes sense for mobile companies to turn to music for mobile marketing. After all, according to a study by Pew Research, more than 43 percent of the global population owns a smartphone now, and 77 percent of Australians report that they have a smartphone — which means that mobile is a broad and powerful channel to reach potential customers across the world.
So, consumers love listening to music on their phones — but streaming can take up too much data when they're away from WiFi. Luckily, telco companies have solved that problem — offering no data burn and making free music streaming accessible to new and existing customers as part of their customer acquisition and retention strategy.
Want to know more about how telco companies are bringing music to customers to boost their brands and utilise powerful mobile marketing? Here are some strategies that have helped keep current customers happy — and bring new ones in too.
1. Partner With Several Music Streaming Services to Attract as Many Customers as Possible (Like T-Mobile Did)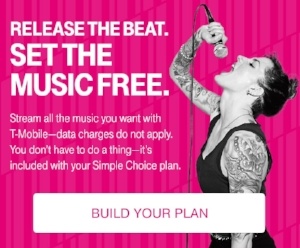 Some companies have chosen to partner up with multiple existing music streaming services to offer a standout telco service feature, which draws consumers in and keeps them listening. One company that has effectively collaborated with a long list of music streaming service providers is T-Mobile. T-Mobile now offers customers access to big-name music services such as Pandora, SoundCloud, iHeartRadio, Google Play Music, Amazon Music, Napster, Apple Music and Spotify. The best part? Consumers can take advantage of all these services without worrying about any big data charges.
Australian company Optus also chose the multiple-partnership strategy by pairing with Spotify, Google Play Music, Pandora, iHeartRadio and Guvera, making it the only telco in Australia to offer data-free music. Optus CEO Ben White explained the company's approach: "We're clearly making a very major play in terms of trying to use content as a new source of differentiation for our services."
Strategies like the one adopted by Optus and other mobile companies make sense for customer acquisition — multiple music streaming partnerships allow companies to attract as many customers as possible since they afford users the chance to listen to the music channels they already know and love without the data charges.
2. Exclusively Partner With One Provider (Like Virgin Mobile Did)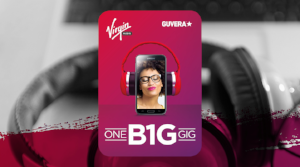 In contrast to companies who choose to partner with a selection of companies, some providers choose to exclusively partner with one music provider as a mobile marketing solution. Virgin Mobile, for example, previously offered Australian customers an extra gig of data exclusively for listening to music via Guvera.
The one-company partnership is low maintenance because there is less stakeholder management needed when companies choose to work with one partner, as opposed to multiple third parties. However, there are risks involved when the offering is dependent on the stability of a sole partner. Guvera, for instance, has recently announced to pull out operations in Australia.
3. Launch Your Own Mobile Streaming App (Like Viettel Did)
While partnerships offer a convenient option for music streaming, it can be strategic for companies to launch their own music streaming apps. Recently, Vietnamese military-run telco Viettel invested $200,000 to launch a music app called Daleplay in the Peruvian market (where it operates as Bitel). This app gives subscribers the ability to both listen to songs and stream videos — and ultimately, boosting mobile engagement.

Launching a fully branded music app may be a long-term investment, but it also comes with high rewards. By owning its own music app, a company has access to listening data and can, in turn, create user personas through business intelligence and other reporting tools. This allows companies to better refine their selling strategy to offer products/services that best fit carefully segmented audiences. In an on-demand world where each customer is demanding a personalized experience, this is a win-win situation.

Music is a powerful way to drive up mobile engagement because it is a mobile-first experience. Most telcos choose to offer music services in the short term, as a way to obtain or retain customers. However, forward-looking companies should start investing in their own music streaming platform for a more powerful mobile marketing solution. Music streaming on mobile is a content choice that is reliably engaging, and thus, also an excellent way for companies to stand out in the cluttered telco promotions world -- creating an unforgettable mobile experience for customers.

If you found value or insight from this post, please consider sharing it on Twitter or Linkedin. Thanks for reading!