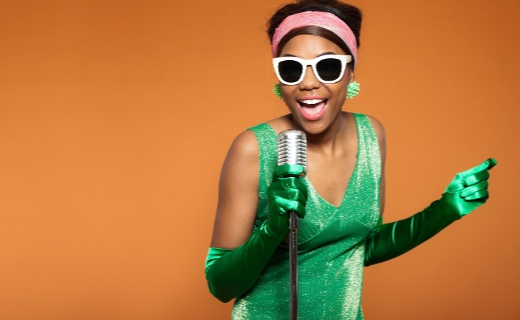 A very young population, a smartphone rate which is exploding, and an undeniable musical wealth: Africa has never been so courted, even in small French-speaking countries where major labels are coming, to invest in streaming.
The time when pirate tapes and CDs were sold in the street under photocopied packaging is gone! Listening to online music and the arrival of the 3G connection in capital cities is changing everything.
"Everyone knows that the market will explode. There is talk of $80 million for the streaming market in 2020 in Nigeria", says Jean-Noel Tronc, from SACEM (Society of Authors, Composers and Publishers of Music) in France.
International vs local streaming platforms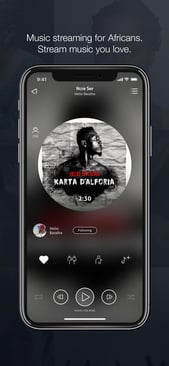 On a continent where YouTube is popular but gets little interest from advertisers, music streaming represents a unique chance to finally monetise music recorded in Africa. The game still remains very open at the moment...
Spotify is about to launch in North Africa and the Middle East but, until now, the major international players, including Deezer and Apple Music, haven't had a strong presence, other than in a few English speaking markets, and are not always well adapted to African consumption patterns. This creates space for the launch of local platforms in many countries, which is exactly what has been is happening since 2018, especially in French-speaking African nations.
The African market and most the countries of its continent, requires a tailored approach. "Selling a direct subscription for 10 euros does not work," explains a music executive. It is almost necessary to align your service with a mobile operator and, above all, to adapt to the local mobile phone consumption.
"Zero rating"
Thus, a streaming service like Muska, which launched in Cape Verde in May 2018 and is soon to be launched in the Democratic Republic of Congo, signed deals with local telcos (Unitel and Vodacom) so the data consumed with music is not counted for Muska subscribers.
Similarly, paying your subscription (from 2.50 to 4.50 euros per month in the Congo) is possible through prepaid cards sold in popular telco pop up shops, which is especially convenient for those who don't have a bank account.
The site Waw (pronounced Wahou), which is due to be launched in the Ivory Coast in May 2019 (according to our discussion with their CEO), includes virtual tokens to pay for the service, as well as the ability to offer a subscription to a friend.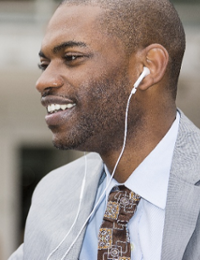 "For this market, it's better to integrate daily subscriptions and payment by mobile money" said Con Raso, our CEO at Tuned Global, a music streaming technology provider who have just signed a new contract with Tunelet to launch a music streaming app in Nigeria in 2019.
When the offer is adapted to local challenges, the population follows. Universal Music's Digster application, which simply offers playlists and has partnered with telcos in Ivory Coast, Cameroon and Senegal, has already been adopted by around 300,000 subscribers.
Music catalog fishing
The other difficulty for a successful launch in Africa is to collect catalogs that are likely to please. "You have to know the country well to get the most popular local catalogs, and you have to go fishing every day," says Elodie Da Silva, who heads Muska, adding that this is not restricted to just their platform. She also mentions the Senegalese platform Deedo, which launched in October 2017, and their efforts in gathering pan-African content.
For Elodie Da Silva, the next two years will be crucial to show that there is an African market. It bodes well so far however, especially as platforms are bringing in technical solutions to make the payment of music owners easier and more professional.
"Everyone says that the next big music star will be African, but it's mostly an economic calculation. When you have a continent that will have more than 800 million smartphones in five years and that the full business model of the music industry is based on this, the music clips, the streaming... you can see why it is of interest for everyone ", Jose Da Silva explains to AFP.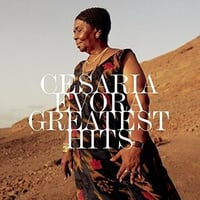 Jose, who managed the Cape Verde singer Cesaria Evora, and is now president of Sony Abidjan goes on to say "It's the French-speaking side of Africa that is late, the collection for the owner's rights are not working very well yet and the big video studios are missing."
According to Elodie Da Silva, it would be great if all the major labels make their global catalogs available, including international artists. "What Universal Music is doing [i.e., making their catalog available to local platforms like Waw and Muska platforms] is very important," she says. The other majors are more careful and hesitant, at least in the African francophone market.
Since 2017, from their office in French-speaking Abidjan, Universal Music has signed a dozen artists like Kiff no Beat from Ivory Coast and the excellent Toofan, a Togolese duo. Universal Music has also organised for the French rapper Congolese Niska to tour from the banks of the Congo River in Brazzaville, to the edge of the Ebrié lagoon in Abidjan. In 2018 Universal Music opened an office in Lagos, Nigeria, as part of its operations expansion within Western Africa.
In English-speaking African countries, where Sony has long been established, the industry works, says Jose Da Silva. As an example, he refers to Sony's signing of Nigerian afrobeat stars, Wizkid and Davido; the first Africans with contracts worth several million dollars.
He goes on to add that he believes that half of the local African artists will continue to be to self-produced, which won't help the current catalog fishing challenge, however it will help the best platforms at this game to differentiate themselves in the marketplace.
For all these reasons, local music experts think that the global streaming giants won't be able to dominate the market as easily in Africa as they do elsewhere. "We believe strongly in local platforms with more targeted editorial logics highlighting rooted artists", says Olivier Nusse, CEO of Universal Music France, citing Anghami, who dominates the Middle East region, as an example.
"The streaming growth makes music accessible on any phone and not only in Africa. It creates a new market that didn't exist before and it pays for producers and artists," concludes Nusse.
If you found value or insight from this post, please consider sharing it on Twitter or Linkedin. Thanks for reading!