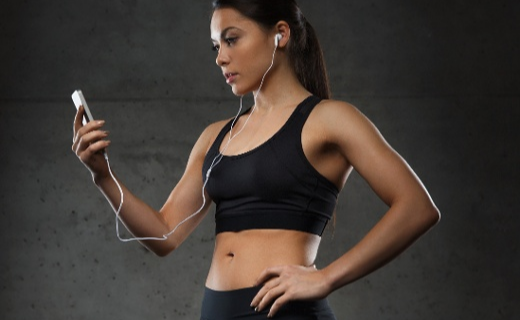 The fitness space has been going through a significant transition since 2018 with the emergence of connected devices targeted at the home exercise market. The lockdown experienced in 2020 accelerated this transition with the advent of live and on-demand classes to groups of fifty plus. The benefits for all are clear, no more travelling to the gym or struggling to book a class and a much larger audience.
But what about the music? User experiences vary from no music at all to a request for users to select a playlist on Spotify, to instructors playing music without licensing, generating a significant business risk.

Let's dig through the challenges and solutions around music and streaming in the digital fitness industry.
Music and Fitness in a digital world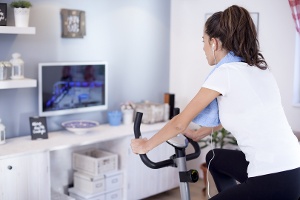 Let's not underplay the importance of music in fitness. How many times is the tempo increased to motivate you, then decreased to help you cool down?
Peloton and Hydrow who respectively deliver online spinning and rowing experiences offer live and on demand classes with music playing a significant role. Whilst music is used to motivate, It goes beyond that with users able to select workouts based on artists and genres, delivering a high quality fully integrated music experience.

So what do fitness brands wanting to integrate music into their offering need to consider so they can deliver the most seamless experience? The obvious answer is full integration into the classes themselves, using a solution that allows instructors to curate playlists that are played back in both live and on-demand classes. In order to do this not only is the technology required to stream the music, but usage needs to be tracked and reported back to licensors and underpinning all this is the acquisition of the licenses themselves.
The music licensing and sync rights challenge for digital fitness companies
Specific rights need to be acquired to facilitate the playback of music during a live or on-demand fitness class. The complexities around licensing has put many companies in challenging positions with labels and publishers.

Sync rights allow a business to pair - or synchronise - visual content with copyrighted music. Because streaming fitness classes combine visual fitness instruction with copyrighted music, it is important to secure the correct rights from the respective owners, usually labels and publishers.
That can be a complex journey but it is necessary to secure a business in this area. This topic needs to be addressed early on ideally with the support of a music rights consultant.
Managing music integration and royalty reporting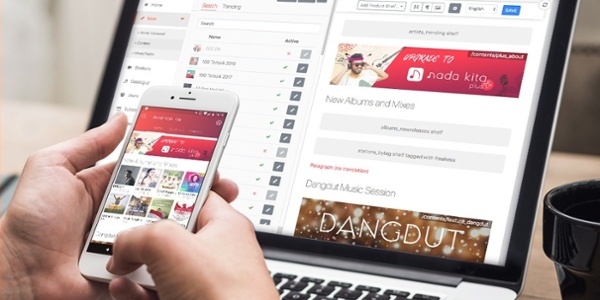 Beyond licensing how is music sourced and integrated into the user experience? Ideally brands should look to avoid developing their own platforms to host and deliver music and instead outsource those services to third parties. Generally this takes the form of integrating with B2B music service providers who can facilitate the hosting and delivery of up to date catalogues that are pre filtered to comply with licenses. With added royalty reporting services this removes the heavy lifting often associated with music integration in a cost effective solution.
As new and existing fitness brands enter the rapidly increasing home fitness market, demand for services to support music licensing, reporting and delivery will increase, this is where a B2B music services provider such as Tuned Global, can help.

Tuned Global is perfectly positioned to support brands on all fronts. A licensing consultancy ensures the correct rights are acquired. This is backed up with a modular platform that provides either a full white labelled application or Music API's that can be directly integrated into the clients' frontend. The final piece of royalty reporting is managed by our suite of automated reporting tools.

Outsourcing the licensing and technical aspects of music integration allows brands to focus on the fitness experience itself and fully capitalize on what is destined to be a significant and exciting space.