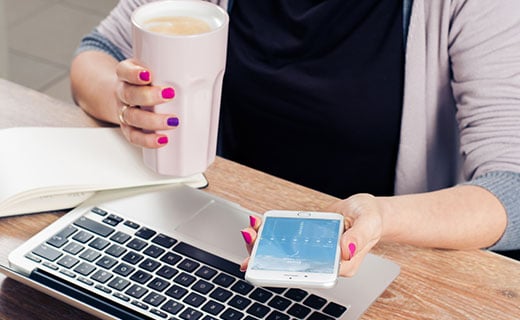 Over the years, Indonesia has been one of the most dynamic mobile ad markets in the world (Redwing) with mobile advertising platform Inmobi claiming that ad volumes grew 100% from 2011 to 2012.
Even Opera (mini-browser creator) claimed that Indonesia was the second largest mobile and ad market in the world in 2012. Last year, Indonesia was boasting an 80% increase in mobile marketing spend. In 2016, we see emerging marketers are still investing heavily in mobile advertising. But how is it that Indonesia is seeing these numbers? Here are some reasons:
The number of internet users in Indonesia has gone up to 93 million, from 84 million in 2014
eMarketer also claimed that in 2016, this number was projected to hit 102 million, taking the country's internet penetration from 36% in 2015 to close to 40% in 2016.
Mobile advertising instead of desktop advertising
Following off the increase in internet users, a recent StatCounter report shows that mobile has funded 70% of Indonesia's web traffic in 2015, exceeding desktop in 2014. So if there's an increase in internet users, and a higher number of these prefer mobile to desktop, it's plain to see why marketers rely on mobile advertising as their preferred engine for marketing.
Inexpensive mobile phones and mobile broadband internet access
Senior forecasting analysts at eMarketer also predict that countries like Indonesia will see double-digit growth in each year between 2014 and 2018 due to more affordable mobile phones.
Click to tweet
Growing infrastructure in countries like Indonesia
By the same token as the above point, an increase in greater infrastructure investment in Indonesia is allowing significant growth in emerging internet users.
80% of Indonesians are happy to receive promotional content by email
Experian Marketing Services, Asia-Pacific's Digital Consumer View 2015, surveyed more than 1,200 digital consumers across six markets in Asia regarding device behavior, channel use and content preferences. They found that a large number of Indonesians were open to mobile advertising and 70% of Hong Kong mobile users had bought something as a result of email marketing.
The mobile gaming revenue in Indonesia saw an 16% increase between 2015 and 2016
The result of this was an increase in mobile spend that went up from USD 9 million to USD 14 million, according to IE Market Research. This presented a new high for mobile engagement in Indonesia.

See how mobile advertising can change how you engage with your customers with our latest eBook, and find out how you can grow your business by leveraging mobile opportunities. Download the eBook now and learn how you can increase customer engagement mobile marketing.

If you found value or insight from this post, please consider sharing it on Twitter or Linkedin. Thanks for reading!