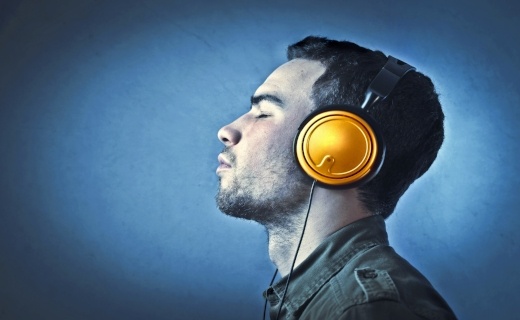 With the announcement of Pandora's partnership with Ticketfly to enable in-app ticket purchases, it appears that streaming services have started to realize that they can't survive on music listening alone. Spotify has deals in place with Songkick and Merchbar, and other services will likely follow suit over the course of the coming year. While these steps are laudable and needed, they are only the tip of the iceberg. In order for streaming services to survive and thrive, as well as compete with one another, they need to greatly expand their commerce offerings.
Tickets and t-shirts are only the start
Ticketing is the logical place to start, since it stands to reason that fans will want to see artists they like live. However, there are only so many shows any one band can play, and many of those shows are one or two night stands in each city -- so if a fan doesn't happen to be available on those exact nights in their market, they are out of luck. If a fan lives in a market where a band is likely never to tour, they might feel dejected and turn away from other opportunities to engage. Offering band merch in the app is also a great first step, but that is often limited in terms of what a band will offer, and for older fans, wearing a band's t-shirt might feel a little silly.
Shopping for shoes and streaming songs should co-exist
Music apps need to greatly expand the scope of their commerce opportunities, both as a service to fans and artists. Think of how many artists are now associated with a unique style -- they could partner with fashion brands or retailers to curate shops, and get an affiliate fee every time someone buys items from their in-app store. It could also serve as a great discovery mechanism -- fans might start browsing stores and wind up listening to music and buying concert tickets.
White label music streaming apps created for brands are uniquely positioned to do this well. Because people will associate the brands with consumer goods, they'll likely be more open to shopping in the app, and brands can use the opportunity to create customized lifestyle shopping experiences, extending their reach. By doing so, brands can own and grow this community of mobile shoppers and continue to engage them even after the campaign is finished by sending relevant promos or content. This is something that a mass market music solution, like Pandora or Spotify, cannot offer brands because the approach is more tactical and short-term. American Eagle increased sales in its mcommerce app by adding an in-app music streaming service.
Click to tweet
Beyond that, apps should help artists think about other ways to make money from their music, whether that's offering signed vinyl albums or by selling setlists after that show. For many artists, the market for those items isn't massive -- but all they need is a handful of super fans to sell to, and there's no downside. If they don't sell the signed setlist from one show, it's not a net loss for them, it's simply a wash.
Will Amazon upend everything?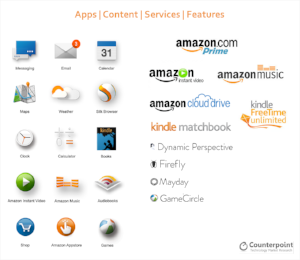 All of these solutions solve two problems for streaming services -- they help them differentiate in a crowded market and they help add more revenue streams, something many have struggled with. The platform that offers the best commerce experience will likely come out on top, which make Amazon's coming entry into the market even more interesting. A service like Amazon, for instance, could even experiment with cross-vertical commerce recommendations -- for instance, if you like a band, you could buy the lead singer's book, or see items that other fans liked and purchase those.
Music apps need to start thinking beyond obvious commerce offerings and open up their platforms to more buying experiences. Brands are uniquely situated to do this, and have an advantage when it comes to creating in-app shopping experiences. Pretty soon, customers will be visiting streaming apps for songs and leaving with shoes.
If you found value or insight from this post, please consider sharing it on Twitter or Linkedin. Thanks for reading!