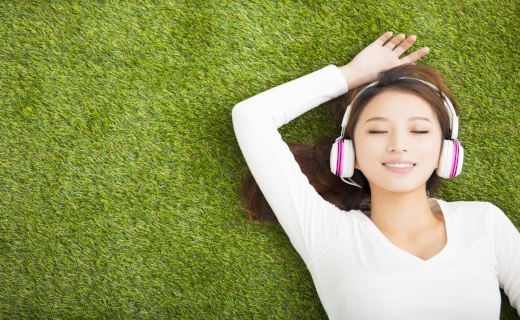 In recent times, there has been a major shift in how brands, labels and technology providers are engaging and communicating with consumers due to the digital revolution. What is often seen as three different enterprises leveraging the same universal language, music, must now work out a way to come together and provide the best music streaming services to engage music fans in the most memorable way. The digital landscape brings us now to a much more sustainable environment that allows brands to measure ROI while sending targeted messages to collect user data. In the end, this initiative will drive brand affinity, customer loyalty and ultimately, increase conversion. The key to working together effectively is to move from a client-supplier relationship to one of a more unified approach and economy, namely the partnership between brands, tech platforms and record labels. Too often, the relationship between industry players is one that is more compartmentalised, instead of an opportunity to grow the market together by achieving a common goal. To collaborate successfully, there needs to be a transparent and open discussion between all parties involved, and a willingness to approach the market challenges with a fresh agenda.
Ad-funded music streaming services in emerging markets
Until now, the music industry has looked at the "subscription model" as the only music streaming service for their customers. However, many brands have identified that music is a universal language and can be used as an effective marketing tool when offered to their consumers for free.
We recently surveyed consumers in Indonesia to understand more about their music listening habits and preferences. In this research, it was revealed that majority of the respondents are reluctant to pay for music. It is also notable in this study that there's an acceptance for ad-supported music streaming, and a higher percentage (69%) would not pay to ditch the ads.
When we launched Nada Kita, we gave music labels an opportunity to monetise their content, with the support of partner brands and advertisers. It is the first completely free music app that provides Indonesians with unlimited access to the local music that they love whilst offering brands the opportunity to engage in new and creative ways with their consumers.
Moreover, in a recent study released by Tech in Asia, it was revealed that "Indonesia's mobile market has exploded over the past couple of years. SIM subscriptions in Indonesia stand at 326.3 million, way more than its population. 85 percent of the population own mobile phones, while 43 percent carry smartphones. Subsequently, most of Indonesia now access the internet using their mobile devices, with mobile accounting for 70 percent of web page views versus 28 percent for laptops and desktops."
With a population of over 250 million, this market opens up massive mobile opportunities. Our goal in Indonesia is to collaborate with local labels and brands to explore new and exciting ways to engage consumers on mobile through the power of music. With Nada Kita, we make music easy and accessible to the wider population in Indonesia.
Low risk business model for brands, technology providers and labels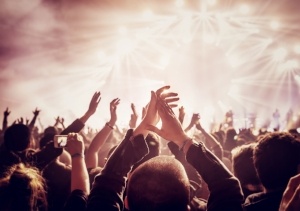 Music can essentially be a big cost for brands, and it doesn't make sense upfront to pay out large advances to labels and tech partners for the type of services their customers want. At the end of the day, music is not their core business and as experts in the music technology industry, we should be guiding brands on how music can deliver a measurable ROI. In order to achieve a more optimum business model, I believe that brands, labels and streaming technology providers should be collaborating much earlier on in the piece, as opposed to the supplier/client relationship that exists today.
The old model where labels would expect huge advances from brands is not sustainable. All parties involved should bring resources to the table without digging a hole in their pockets: labels monetise their catalogues; brands use marketing resources to promote the app to users; and technology providers offer the platform and technology expertise. The result of this collaboration is a low risk and shared revenue model.
Music has become a loss-leader; everyone needs to work together to create better experiences, products and revenue streams, while respecting the demands of customers as well as artists' interests. My feeling is we cannot dictate to fans how they listen to music and forcing them to listen to it in a certain way. Expecting them to pay for multiple music service subscriptions is a futile strategy. Restricting the availability of music and making it difficult to obtain just encourages pirates to illegally download and share in-demand music. Let us innovate and find ways to give people what they want and deserve for a reasonable price, because ultimately consumers hold all the power.
If you found value or insight from this post, please consider sharing it on Twitter or Linkedin. Thanks for reading!