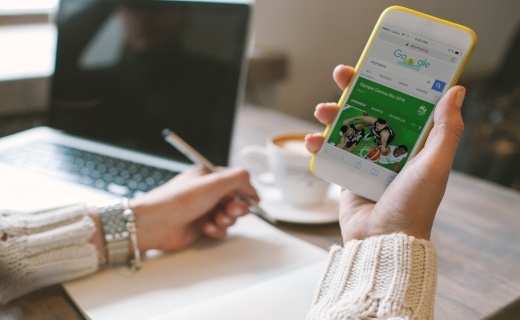 With an estimated worldwide audience of 3.6 billion according to Global Web Index, the 31st Olympiad kicked off with a dazzling opening ceremony in Rio at the weekend. These Olympic Games are expected to be the most watched ever and for this very reason, brands (official sponsors and otherwise) are on the lookout for opportunities to be associated with the biggest sporting event in the world and to capture the attention of Olympic fans as a means to drive business impact.
The Australian Olympic team has gotten off to a great start with two gold medals for men and women in swimming, another gold medal in women's trap shooting and a the first Olympic media was a surprise bronze in men's archery. The team's hashtag #OneTeam has been trending all weekend as the first medals have been won.
Team and brand sponsorships and broadcasting rights are negotiated at the country level and the Australian advertisers that have signed on with the official broadcaster for the next decade, Seven Network, include McDonald's, Qantas, Harvey Norman, Samsung, Australian Defence Force, Woolworths and Toyota.
Brand building campaigns associated with Olympics have always been plagued with controversies, and this year is not an exception. After Telstra severed ties with the Australian Olympic Committee (AOC) last year, the organisation called out the telco's "I go to Rio" campaign as a means to deceive Australians into thinking it is the sponsor of the Australian Olympic team; AOC, however lost this federal court case against Telstra.
With the technology available today, the battle cries of marketers have shifted from telling consumers "what they want" to giving them the opportunity to "determine what they want when they want it". What does this power shift to consumers look like for the Olympic fans?
The mobile games
Out of global viewers that are expected to watch the Olympic Games on television, 3.06 billion will do so while holding a mobile device in their hands. The use of mobile devices, which include smartphones and tablets, provides one essential benefit for marketers: an extra dose of impressions, probably into the billions. There's a huge potential for mobile engagement with audiences across the globe.
In partnership with Seven Network, Telstra customers get free premium access to the "Olympics on 7" app, so they don't have to miss a thing wherever they are. Moreover, whenever anyone searches using the keyword "Olympics" on Google, Seven is at the top of the list.
Seven Network has also partnered with Samsung to deliver 100 hours of virtual reality content as well as 360-degree video of the Games, which will also be available via Seven's Olympics Facebook. The live and on-demand content will be available on selected Samsung Galaxy smartphones compatible with Samsung's VR headset Gear using its "7Rio VR 2016 app".
For all coverage and content, producers need to ensure everything has an optimised and memorable mobile experience for demanding fans.
Mobile means social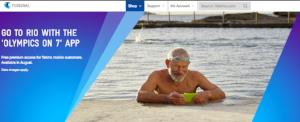 Social media has enabled direct connections between fans, sponsoring brands and the athletes. Fans have a louder voice to support their teams on social media, using this channel before, during and after the sports events. According to a report published by Stanford Graduate School of Business, "30 percent of fans who use social media to connect with a sponsor later make a purchase because of the brand's association with their team. However, if the association does not feel authentic, it can easily be a turnoff for fans".
Tapping into genuine patriotism, Olympics sponsor Optus launched a crowd-sourcing campaign "#FanUpAus" to encourage fans to send messages of support to Australian athletes in Rio.
Seven, who owns the social media rights to the Rio Games, has also partnered with Twitter Amplify in Australia, a service that lets publishers monetise video through the social network. Viewers can choose to watch short, high impact video excerpts of Seven's Rio content with pre-roll ads of up to six seconds.
Moreover, with Instagram rolling out a new feature called "Instagram Stories", fans have 24 hours to share instantaneous sentiments using multiple photos or videos about their team's performance. This can be another engaging social channel to narrate the Olympics from a fan's perspective.
Never underestimate the power of music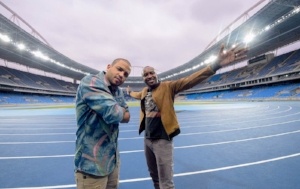 The Olympics awakens the patriotic spirit of fans worldwide and there's no better way to express that strong wave of emotions than to use iconic music that will be associated with the event. Music icons that have performed at opening ceremonies in the past have successfully used the Olympics to release tracks that dominated music streaming charts, including Shakira's "Waka Waka" Song.
Official Rio Olympics theme music "Alma e Coração - Thiaguinho and Projota" already has over 1.6 million views on YouTube. Katy Perry has released a new Olympics song, and it will be no surprise if American fans vote for this song to top the billboard charts. No doubt, music is an emotive brand building tool to connect with Olympic fans.
Location-based technology and targeted promotions
For the lucky few who are witnessing the spectacle of the Olympics in Rio, brands have pushed geo-fenced offers to better serve their customers. Westpac, for instance, used push SMS notifications to remind its customers about travel insurance and adjustment of credit card limits upon arrival at airports prior to traveling.
The key to winning the hearts and minds of Olympics fans in Australia will be to offer relevant and targeted promos, which in return results to higher sales conversion. To do this, brands need to invest in data-mining tools to understand consumers' unique preferences and behaviour.
Learnings for Tokyo 2020
The Olympics is seen as one of the most-celebrated events in the marketing calendar. Because of its enormous global reach into the multi-billions, capturing a fragmented audience worldwide can be a nightmare for any brand. But with the rise of mobile technology and social media, brands have given Olympic fans the opportunity to experience deeper fan engagement and take control of the content they want to consume whenever they want it.
With all the spectacle and controversy surrounding the Olympics, brands will need to re-focus their attention on turning brand building investments to powerful consumer insights using business intelligence tools. Data from this year's Olympics is definitely the biggest asset any brand can own to keep refining business strategy in this ever-dynamic consumer landscape, and this will put them in good stead to prepare for Tokyo 2020.
If you found value or insight from this post, please consider sharing it on Twitter or Linkedin. Thanks for reading!