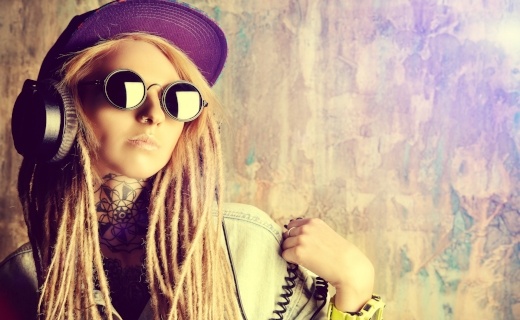 In today's mobile arena, it's crucial for customers to connect with your brand. Through business intelligence tools, brands can gather important data (such as location, gender, and music preferences) every time a user listens to their favourite music. By utilising this data, brands can create buyer personas that will enable them to reach out and figuratively grab consumers on a personal level.
As marketing becomes even more competitive and sophisticated, it's crucial for brands to find innovative ways to connect to existing customers while engaging new ones. This entails providing a personalised experience that customers can relate to on an emotional level — and music can provide that experience. The universal language of music can be used to reach customers across the globe; when used in a mobile context, music can convert mobile experience to an effective customer engagement strategy for brands.
Mobile marketing: today's game-changer
According to CIO.com, users in the U.S. spend 60 percent of their digital media browsing time on smartphones and tablets. The same study states that U.S. mobile ad revenues should reach $58 billion by 2018. In addition, it's predicted that, by 2018, more than a third of global consumers will have smartphones. Likewise, tablet sales are slated to reach more than $100 billion by 2020. The numbers tell the story: Mobile advertising is the game-changer in today's marketing world. According to recent Nielsen studies, 63 percent of respondents say that they're willing to download upcoming retailer/loyalty program apps on their mobile phones, while approximately 65 percent of respondents say that they're willing to start using more digital tools to connect to their favourite brands. These statistics leave marketers with the challenge of finding the key element that can encourage customers to engage in a deeper digital brand experience — and, for many businesses, that key element is music. With the surge of music streaming worldwide, music inextricably is a potent marketing tool.
How music makes marketing a personalised experience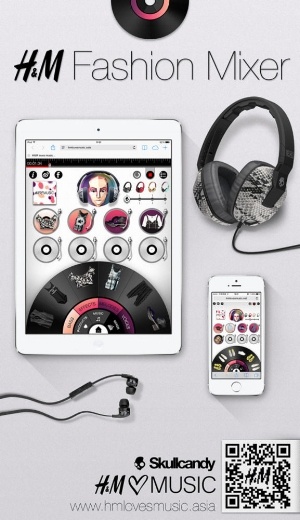 Music, like fashion, is deeply subjective, and is a reflection of not only an individual's tastes but also of his or her lifestyle. Just as people express themselves through music, brands can express themselves through the medium of music as well; and in doing so, can create the ultimate personalised digital brand experience for consumers. For example, fashion giant H&M engages shoppers through a customisable music mixer installed in its mobile catalogue. Consumers in Hong Kong, Singapore, China and Malaysia can create personalised playlists and listen to their favourite tunes while browsing through the latest H&M catalogue. To make the platform even more creative, an in-store component, using iPad interaction, pairs a distinctive musical style with different fashion items. In addition, customers are also encouraged to share H&M playlist tunes on social media, with prizes and contests thrown into the mix as an added inducement.
Mobile advertising taps millennials through music
It's no secret that Millennials are today's most lucrative target market, and according to Nielsen statistics, more than 85 percent of Millennials own smartphones. To reflect this, savvy marketers are investing heavily in mobile strategies, and mobile ad revenues in the U.S. alone are targeted to reach $58 billion by 2018. Among these mobile strategies, marketers are finding that music is the Trojan horse — the real secret ingredient to engaging consumers in a personalised digital brand experience that will not only increase conversion but also engender loyalty to the brand. By creating a buyer persona that's customised to each consumer, music provides not only an engaging hook to reach out to customers but also a non-intrusive way to gather important user data through device use, app permissions and social media interaction. In the end, this information — garnered by music — can help retailers target their offers in a more customised way to consumers, which can ultimately result in increased customer engagement and conversions.
If you found value or insight from this post, please consider sharing it on Twitter or Linkedin. Thanks for reading!