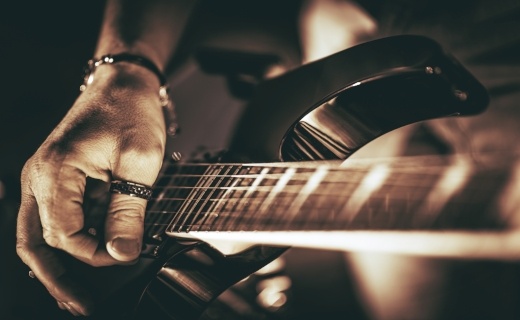 "Every time a brand uses music—in marketing, sales or in a PR context, regardless of the music, genre, style, artist, or channel through which it is played, the music is influencing a customer's perceptions about the brand. It is effectively creating an asset or liability for its overall brand equity." Ruth Simmons, CEO of Soundlounge, makes a valid comment on the growth of digital brand experience through music.
This thought is well supported by industry research by companies like Nielsen and Momentum Worldwide. In fact, in recent studies by Momentum Worldwide, 93% of Millennials claimed that they like brands that sponsored live events.
So, how does a brand enlist the talent of a musician to create the most interactive brand experience?
This isn't a one-answer fits all type marketing style. It is highly dependent on knowledge of your brand's budget, resources, vision and values. But, leaving that aside for the moment, how would you go about incorporating a musician in your digital brand experience? There are a few things you should consider:
What is your brand's vision and values? It's equally important to consider your brand's tone and personality. Once you have these down, it's easy to see what type of musician will fit the bill
What is your campaign about? What your campaign is about is integral to how you want to implement music as an experience for Millennials.
How will you actually use the talent? Will you ask them to write a song? Will they wear your brand as sponsorship? Are you supporting their tour? Will they be on your advertisements? Or will they be more instrumental in building a loyal digital community?
To keep it simple, your brand may do something similar to AMEX, who paired with Taylor Swift to help Swift fans get closer to her. Some may say that this is a more traditional way of incorporating music into your brand, leveraging the halo effect musicians have on consumers. However, AMEX extended the campaign's footprint on digital by creating exclusive content and using YouTube as a platform to stage conversations with fans across the globe. What's more, by giving customers the exclusivity of the behind the scenes look into their favourite artist, AMEX offers a unique digital brand experience.
Some brands, like Converse, have taken musician collaboration to a different spin. Instead of leveraging the influence of big pop icons, Converse is using its brand to discover new talent and give back to the music community. The brand has set up 12 studios for up and coming musicians and have recorded over a 1000 artists to date:
This unique approach enabled Converse to produce engaging content across its digital properties, including Facebook and YouTube. Today, Converse has over 33 Million followers on Facebook.
There are brands, like HP, who have taken the music game to the next level by investing in an innovative platform to capture its target audience on digital. In collaboration with Universal Music Group, HP launched its own music streaming platform called HP Longue. This was a strategic marketing initiative that allowed HP to differentiate itself from other Window devices by offering consumers a brand new entertainment service. What's more, HP Longue was used to boost the brand's loyalty program by offering concert tickets and backstage passes to its customers.
However you look at it, using the element of music to create a greater sense of digital brand experience is easily done with the aid of music, because music is able to trigger the best memories, according to 81% of Millennials (Momentum Worldwide).
Watch the infographic video "5 Marketing Secrets to Engage Millennials" to see how your company can grow with music to engage more customers.
If you found value or insight from this post, please consider sharing it on Twitter or Linkedin. Thanks for reading!