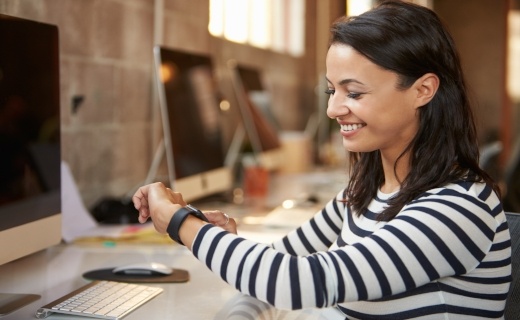 Today, creators of mobile technology are catering to the market's need for better quality of life. They are seeing the importance of finding ways to connect digital tools with emotional needs in order to increase customer engagement.
An exciting development for brands is that wearable technology lets you in on your consumers' lives, habits and personalities, to tap into more data, forecasting their desires.
Take a look at the future of smart watches that allow people to track their exercise programs, monitor heart rates, or have GPS and music streaming all in one, at an affordable rate. Samsung's latest wireless earbuds, the GearIconX, allows for 4GB of music and memory, and syncs with Health apps. Users change songs with a single swipe.
Or consider startups that have launched into the billion-dollar business of stress relief with wearables that claim to offer more peace of mind and positivity.
How music streaming experiences can be amplified through wearables
The wearable technology revolution enables brand marketing to more intuitively match your brand to the music consumer. While listening behavior is primarily mobile, wearables extend the music experience to make it more accessible, personal and even predictive.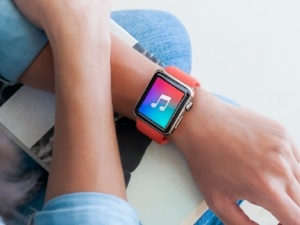 Some wearables work to detect brain waves, so that you aren't just tracking someone's physical activity, but their mental state as well. Our brain sends out positive signals when we get a massage, enjoy kisses or splashes of water, stimulated by nerves in our neck and head. They affect the way we feel, think and consequently act. Using the same principle of wearable technology, music streaming can be tailored to suit the mood of the listener.
By understanding a user's listening habits whilst simultaneously tracking physical and mental state, music streaming providers can predict music tastes in order to deliver the right kind of content. For example, when a listener's heart rate is increasing, you can associate that body activity to feelings of happiness or excitement, and then instantaneously recommend a station that curates upbeat party tracks. Likewise, sponsoring brands can push personalised promos that are relevant to a customer's well-being. When a user is detected to have a body temperature higher than normal, a soothing and calm music station is offered alongside a 10% promo to a paracetamol brand.
Music streaming providers can tailor music experience so that users feel personally engaged. Because music is an emotionally powerful content on mobile, brands can use it to capture and engage target audience, while delivering brand messages more effectively. Through tech wearables, brands can reach out to customers in a new, intuitive way.
Finding the perfect track for your customers
An excellent example of customer engagement is Procter & Gamble's latest ad "Strong" for the Rio 2016 Olympics. The mini-film focused on memorable moments the athletes had of their mothers. It's powerful, real-life storytelling.
But as any marketing pro will tell you, it was the music track that truly moved and elevated viewers on an emotional level.
Science has also proven that the brain retains and stores emotional memories more deeply, particularly those with musical components. When the right music is played alongside an advert or used in mobile marketing, the results are remarkable.
There is a significant boost in a listener's attention, awareness and emotional response. And essentially, music can influence how a brand is perceived and experienced by customers.
Music streaming gains popularity in the digital-minded consumers
Recent research by Roy Morgan shows a steep decline in CD and download music sales. Streaming, however, is soaring. Australia's music lovers grew from 10.3 percent in 2012 to 19.7 percent in 2016. Online retailers would do well to use streaming music portals to their greatest advantage, learning more about their customer's attitudes, personalities and shopping habits so that they can tap the right market accordingly.
As customer lives become increasingly reliant on digital tools, music has become the most powerful content on mobile to drive customer engagement. New channels and technology may be introduced in the market, but customers' emotional responses will continue to be triggered by the right soundtrack.
If you found value or insight from this post, please consider sharing it on Twitter or Linkedin. Thanks for reading!