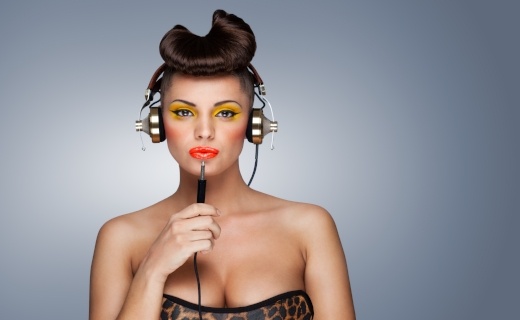 With advancements seen in mobile technology, customers are now more powerful than ever. Mobile allows consumers to be always connected, and with that comes the ability to find information instantaneously. As a result, they want to be in control of their own experience. This power shift to consumers has disrupted traditional marketing models to find ways to connect with consumers by giving them what they want, when and where they want it. One company that is doing that is True Religion.
This new initiative by True Religion aims to improve brand loyalty by outfitting their retail store employees with the Apple Watch, including integration with iBeacons to give their customers a more personalised and pleasurable shopping experience.
Real-time customer data enables personal shopping experience
True Religion Apparel, Inc. has partnered with Aptos, Inc., formerly Epicor Retail, and Formula 3 Group to enhance and extend the functionality of its Apple Watch "Band" app to redefine the practice of clienteling and next-generation in-store customer engagement. The app is now fully integrated with Aptos CRM and Clienteling to deliver a holistic view of shopper history and loyalty program data.
With the new Aptos CRM and Clienteling integration, the latest release of the Band app now gives store associates the ability to offer more personalized in-store customer engagement via rich customer insights delivered at a glance. Once True Religion loyalty members opt in to a mobile app that integrates with geo fencing and in-store beacons, every time they enter a store, associates on the sales floor are alerted via Apple Watch haptic response.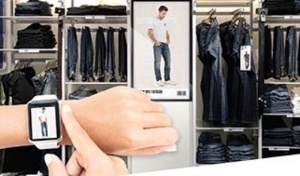 "The Apple Watch clienteling application from Formula 3 Group powered by Aptos CRM/Clienteling is retail personalization realized," said John Hazen, senior vice president, Direct to Consumer & Omnichannel, True Religion, Inc. "For store associates to be notified via haptic touch on the watch that a customer has entered the store and then provided with their purchase history in a visual manner is the 'Holy Grail' of insight and personalization. With this new integration, we hope to empower sales associates with the customer information and tools they need to better serve customers, while elevating the customer experience and converting more sales."

The app provides a new interactive user interface that eliminates the information gap between store associate and the retail enterprise. Critical customer data is no longer confined to the back-office, but is available to store associates in real-time so they can focus on addressing customer needs on a personal level.
How music engages customers outside retail stores
Because consumers' appetite for music is stronger than ever, companies have used it to build their brands on digital. According to the Music 360 2015 report, "91% of the national population listens to music, spending more than 24 hours each week tuning into their favorite tunes." Moreover, mobile has become the primary source of memorable listening with "44% of respondents of the report using smartphones to listen to music in a typical week".
Because of its emotive power, music streaming has become a way for brands to engage the most coveted millennial market whose attention is often fragmented by available social media channels. Fashion brands are leveraging music to engage with millennials in a unique and memorable way to build brand loyalty. H&M's Fashion Mixer which is an online display of the forty-three new designs in its collection. Each item comes with its own unique sound effect, created by a mix of local and international artists. Users can simply drop and drag items they like into the music mixer to create their own remixes, which can be shared on social sites along with the matched garments.

While consumers listen to the music they love, brands are able to gather insightful data that allows them to understand their target audience and their unique tastes and mood, beyond basic demographics (age, location and gender). Leveraging the business intelligence tools of a white label music streaming app, brands are able to build buyer personas that enable them to target offers, benefits and rewards based on consumer preferences.
Location-based technology, like the iBeacon that Apple Watch uses, helps redefine shopping to be a more personalised experience. In return, this allows brands to build brand loyalty in the highly competitive retail space. Couple with music streaming services, advancement in mobile technology can be a powerful channel for brands to use to drive customer engagement and ultimately, increase conversion.
If you found value or insight from this post, please consider sharing it on Twitter or Linkedin. Thanks for reading