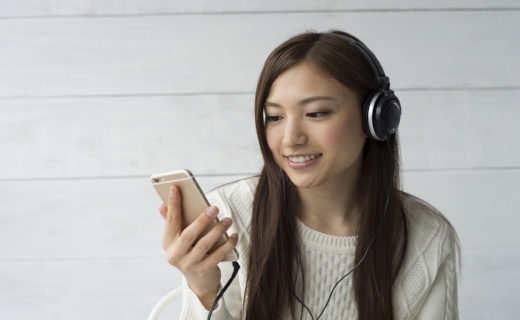 The influx of capital investments in emerging markets creates massive job opportunities, which in return gives millions of consumers new purchasing power. And with the growth surge of smartphone penetration in Southeast Asia, this region has undoubtedly became one of the most attractive markets for mobile and internet marketing. Throughout the years, I've seen how big multinational brands launched aggressive campaigns to win the race of capturing these territories first. But while "first strike" is important, it is equally significant to "strike the right note" with these consumers.
Traditional marketing channels, like TV and Out-Of-Home advertising, are still prevalent in emerging markets. However, I've observed how consumer behaviour is evolving to cope with the explosion of digital communication channels, particularly with the younger demographics. To earn brand consideration and trust, companies need to reach these consumers with engaging content in a manner that is relevant to their culture and environment. I've constantly challenged HQ marketing when global campaigns are expected to cascade similarly to smaller markets. When content and context do not fit a local market, customer engagement is compromised. Marketers need to find a balance between implementing global brand compliance and discovering a cost-effective way to turn global brand values to localised campaigns.
I hand picked three of my favourite campaign executions in Southeast Asia, which I believe have achieved stellar results in customer engagement while increasing brand affinity and driving business impact.
Location-based gamification for business (Philippines)
Pokemon Go has quickly become one of the most popular mobile application today, with a SurveyMonkey report describing it as "the biggest mobile game in U.S. history". A few weeks even before it officially launched in the Philippines, SimilarWeb released a chart indicating 4.05% in Android Installs and 1.27% of Daily Active Android Users. While the app was unavailable in stores then, eager users were able to locate and install the Android APK file on their phones.
Pokemon Go phenomenon has gotten so big that businesses have found a way to use the game to increase in-store traffic and encourage purchase. A Pokemon Go Marketing Guide is available to teach retailers on how to lure Pokemons to their stores using paid algorithms.
If you're a non-tech savvy Filipino business owner, you can skip the algorithm lessons and hire someone to lure the Pokemons for you:
Because Filipinos love eating out, it was no surprise that restaurant owners were among the first to respond to this opportunity. Special menus were created to specifically cater to the Pokemon Go theme, and freebies and discounts were given away to avid players.
While you're at it, chill by Lucky Chick and recharge! Poke Stops are accessible from the restaurant.󾮗󾍘 #luckychickph #getclucky #gottacatchthemall #pokemongo

Posted by Lucky Chick on Wednesday, August 10, 2016
Coffee is on us while you catch 'em all this weekend! Snap a photo of any Pokemon you spot hovering over your...

Posted by Commune on Friday, August 12, 2016
Shopping centers are places where family and friends bond in the Philippines. "Malling" is a favourite pastime for consumers. So when the biggest shopping center in the country launched the world's biggest PokeMon Go Lure Party, the result was overwhelming. Hundreds of thousands of consumers participated in 51 shopping centers nationwide.
Breaking down dialect barriers through music (Indonesia)
With a population of over 250 million, the largest in the region and the fourth largest in the world, Indonesia has become a sweet spot for multinational brands. As investors would describe the scenario, "If you can crack Indonesia, you can crack any market."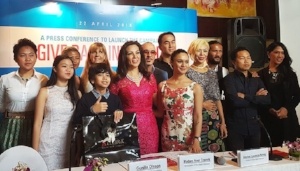 But while there are many reasons to conquer this market, the process of doing so is not really a walk in the park. One of the biggest hurdles that any marketer will encounter is to overcome the tough geography of the region. There are 17, 000 islands and more than 726 dialects spoken across the archipelago. In theory, you'd think that brands only need to translate brand messages to the official Bahasa language and everything will be good, right? Wrong.
In order to truthfully localise a brand for consumers, brands need to find a meaningful way to reach Indonesian consumers in their everyday lives. And what better way to do that than to use the universal language of music.
UNICEF collaborated with local artists to launch a musical campaign that aims to raise awareness for its global advocacy and encourage Indonesians to support children's rights.
With the first 100% free music app, Nada Kita, local music is now available to the wider population in Indonesia. While Indonesians enjoy a memorable listening experience, brands are given the opportunity to be a part of their consumers' day-to-day mobile routine and engage them in new and innovative means.
Word-of-mouth marketing through storytelling (Thailand)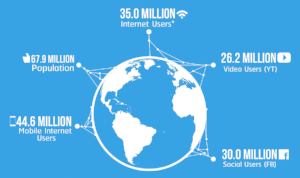 Emerging markets consumers have a penchant for collecting information prior to purchase, especially when availing of big-ticket items. Thais, in particular, include friends, family and social media as major touch points in their consumer journey.
A report published by Digital Advertising Association of Thailand shows how Thais are among the most active social media users in the region, with YouTube placed second as the most popular platform with 26.2 M subscribers. Inevitably, social media has a significant role to play in building brand perception.
YouTube is a strong platform for brands to harness word-of-mouth marketing because of how Thai consumers embrace creative brand narratives. While western and more developed markets are receptive of product-focused advertisements, Thailand is popular for producing the most creative advertisements, as recognised by award-giving associations.
Who would have thought a brand can teach about life's biggest lessons while selling a security camera? With over 14M views on YouTube, this Thai advertisement proves that selling a product means selling a good story.
With the young population in emerging markets embracing the web faster than ever before, brands are grinding it out to capture these markets. And while multinational companies are eager to seize these greenfield opportunities, it is both critical and pragmatic for marketers to enter these territories not as an expat, but as an observant local. When global companies are able to simplify and understand cultural differences to make products and services relevant to the these emerging markets, the magical brand-consumer affinity happens.
If you found value or insight from this post, please consider sharing it on Twitter or Linkedin. Thanks for reading!