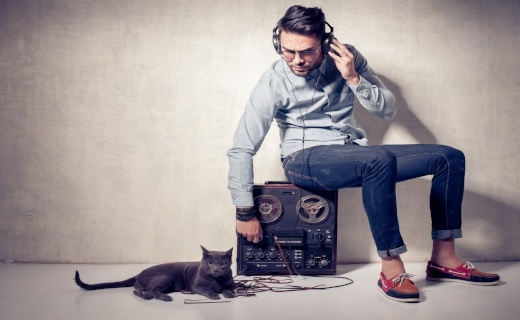 With the list of music streaming services growing by the minute, it's hard to see which one is more effective for customer acquisition, retention and brand user experience. Each is unique and offers different variations of music streaming services, costs, music catalog and social elements. Depending on what your company offers and is looking to provide, it's important to understand what the main differences are and how it will impact your brand experience strategy. According to Digital Music news, "a minority (47%) of 16-34s reported listening to fewer than 3 hours a day, with most self-reporting between 3-6 hours daily." With this in mind, it's now time to figure out which of the music streaming services are better suited to your brand.
Mass Market Music Streaming Solution
On-demand Music streaming service like Spotify allow customers to create playlists, share them, review other playlists and control the music they want to hear. This type of music streaming service works gives full control to the user. Starbucks is one company that offered on-demand streaming services, putting power into the hands of their customers. In this instance, Starbucks received a flood of positive feedback, as people were able to view the playlist and provide feedback on the music played at their local Starbucks store.
Pandora offer customers the ability to stream radio and create playlists based on their musical preferences. The app doesn't allow users to select particular songs, focusing more on providing a music experience that broadens the horizons of listeners. Radio streaming provides brands with the ability to select a 'feel' they are going for and allow the playlist to populate on its own. This is especially good for brand user experience as new music will cycle in with popular music that's trending.
Of these two services, it will depend on your company's brand experience strategy and how you wish to interact with customers as to what streaming service you choose. Marketers are using mass market streaming solutions as a tactical approach to campaigns, for short-term effects that reach a wider audience, building on brand awareness and consideration. The setback for this approach to marketing with music is the inability to capture the audience once the campaign has ended. The reason being that these customers are "borrowed" from the music service provider and aren't actually part of the brand's customer database.
White Label Music Streaming Solution
The white label music streaming solution allows your brand to tailor fit your brand's personality into the music streaming service in order to create the best experience for both the brand and the customer. This prevents inconsistent messaging from your brand to your customer, and allows you to stay within your branding guidelines. Marketers are also using this branded music streaming solution as a loyalty tool for retention as well as for customer acquisition.
This service offers a range of possibilities for brands; retailers can reward high value customers with a week of free music via the branded radio app any time they purchase specific products. A service provider could offer a year's worth of access to its own music streaming solution when a new customer opens an account or renews their subscription.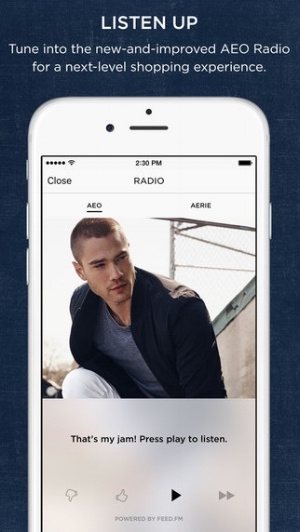 One brand that has used white label music streaming solutions successfully is American Eagle Outfitters. The company has held a strong relationship with music in their brand, with curated playlists that were specifically built with customers in mind as users. American Eagle Outfitters have since introduced music streaming services to its mobile shopping app, with the main objective to boost engagement and brand experience. By adding music streaming in its mcommerce app, American Eagle consumers spend three times longer shopping on mobile.
Using this branded music streaming solution means that marketers have the opportunity to collect valuable data about users, including preferences and interests, in order to build on persona documentation. The end result is a new powerful platform to promote your brand and your product that has a direct impact on your sales.
Marketers can easily apply music streaming to their brand for the desired outcomes in brand experience and awareness. With growing numbers of Millennials becoming main consumers, speaking directly to them is integral to your brand surviving and standing out against the crowd of competitors. Find out more about engaging Millennials with music in 2016 by watching our infographic video.
If you found value or insight from this post, please consider sharing it on Twitter or Linkedin. Thanks for reading!