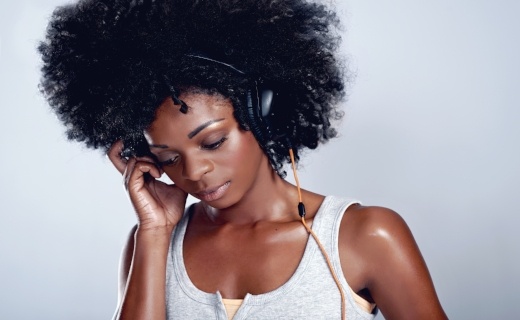 In today's on-demand world where everyone has access to information 24/7 through their smartphones, driving customer engagement means having the ability to quickly respond to consumers' needs and wants through their mobiles. Throughout the years, I have seen how music plays a significant role in creating a long-lasting spark between consumers and brands. Traditional marketing models have flipped to focus on creating a memorable experience that puts customers in control as music is now streamed and users expect it to be free.

I believe music streaming can turn sceptical buyers into strong and loyal brand followers, acting as an activator that connect brands with millennial customers whilst understanding who they are, where they go, what they do and what they like.

When customers are delighted with the digital experience that brands deliver, they are more likely to share their personal information. To glean this valuable data, marketers must focus on building brand trust, delivering relevant added value to consumers, according to study by Columbia Business School and Aimia.

But exactly how does music streaming capture the most coveted millennial market? First, let's take a look at the environment where this young generation work and play.
Music is the key to long-term engagement
Music has become the new religion for this young generation, and I believe this to be the most powerful content to capture millennials via mobile. In a report published by Momentum Worldwide, "90% of millennials claim that music helps them to escape – presumably to someplace that helps them transcend and make moments better" and "80% claim that music makes them feel more confident". Now more than ever is the most opportune time for brands to create value for their young consumers and to create long-lasting relationships through music.
Listening habits have shifted to be more mobile. In Nielsen's Music 360 2015 report, it was shared that Americans have streamed 135 billion tracks and videos in the first half of 2015 with "44% of respondents reported to use smartphones to listen to music". Moreover, Momentum Worldwide also revealed that millennials who received exclusive content from brands in the music space are significantly more likely to reward the brand, with "53% who are more likely to trust brands and 58% to recommend the brand" than millennials who did not receive exclusive content.
Seizing the moment of truth
Creating engaging moments to influence a consumer's perception of a brand and turn shoppers into customers is the goal of every brand owner. But to do this, it is crucial for brands to invest in data mining techniques to understand what consumers want, when they want it and where they want it. I believe music is the 'honeypot' that allows brands to glean vast amounts of qualitative data about their customers, without making them feel uncomfortable or suspicious. Through business intelligence tools, brands can create buyer personas that allow them to deliver relevant and contextual offers, which in return keeps consumers engaged, but also drives high conversion.
Advances in geo-targeting and geo-fencing means we're now able to track a consumer perimeter in real time and serve ads to their mobile when it's most relevant in their purchase journey. KFC in the UK recently used location-based technology to promote its new burrito product range to drive additional store visits. The campaign successfully drove nearby consumers into KFC stores through proximity targeting and conquest competitor locations. This was particularly relevant for millennials, since they tend to be more cash-strapped and need easy, cheap conveniences like coffee and fast food for their on-the-go lifestyle.
Click to tweet
When we launched the first free music streaming app in Indonesia called Nada Kita, we offer brands the opportunity to sponsor a station in order to capture a niche target audience according to a particular genre taste and push targeted in-app messages to these users. Adidas, for instance, could brand a hip-hop station to promote its new line of high top shoes. Leveraging geo-fence promotions and beacon technology, Adidas could push a 30% off discount when a user is in close proximity to a store. A young man getting a sweet deal for his new sneakers, whilst listening to his favourite hip-hop tunes, sounds like a match made in retail heaven and that's how the magical brand-consumer moment happens.
The true power of music streaming on mobile is that it allows brands to create buyer personas that outline what consumers want, when and where. This is the key to achieving high customer engagement in my view. However, to achieve this optimum brand-consumer relationship, labels, technology service providers and brands have to collaborate as partners and explore a more sustainable business model in the music streaming industry.
If you found value or insight from this post, please consider sharing it on Twitter or Linkedin. Thanks for reading!