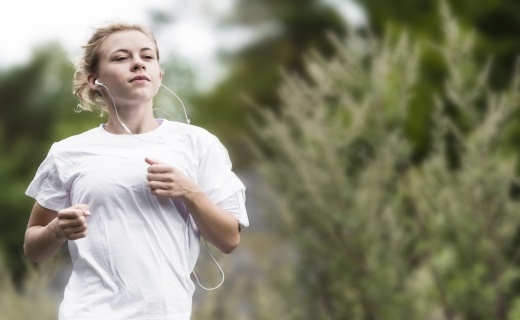 Someone once famously said "time flies when you're having fun", and this couldn't be truer than when music is used to make a dull task fun.
But what does that mean for a company attempting to improve customer retention and engagement? When you're selling something that isn't considered to be a "fun" product or service, it can be hard to see how you can make it fun in order to retain customers.
One extreme example of this is Ironman competitions, where music is prohibited from use by any competitor who does not want to face disqualification.
The main reason for this is that music is a distraction, and as a distraction (especially during an intense event like an Ironman race) it can take your mind away from what you are doing – which in the case of an elite athlete is not what you want. Not to mention, music has shown to improve an athlete's performance. In 2012, a research report showed that cyclists who listened to music required 7% less oxygen for the same workout as those cyclists who weren't listening to music. You can see how this is an issue for competitors - because it's likened to a performance enhancing drug.
But how can this information help companies to sell their product or service? Companies who use music in their brand strategy have found the key to boost customer retention and engagement. Music can be great distractions from dull tasks, by seemingly speeding up time – because the music you like makes your brain happy. By implementing music into your brand strategy, customer retention will grow as a reflection of the consumer's appreciation for the engaging experience you have created.
To understand how music affects your brain – for the better - check out this great video:
What's becoming a fast understood fact now is that companies are able to create brand loyalty by offering consumers digital music experiences, especially for seemingly 'boring industries' or unproductive work environments, in an effort to maintain and improve employee and customer retention.
Music is used all over the world to help people do their jobs. From the offices at Tuned Global, where music is played to maintain productivity and morale high amongst employees, to gyms, construction sites, and restaurants. Music as a customer retention and engagement strategy is not new information – so get ahead of your competition by implementing it into your 2016 strategy.
If you found value or insight from this post, please consider sharing it on
Twitter or Linkedin. Thanks for reading!