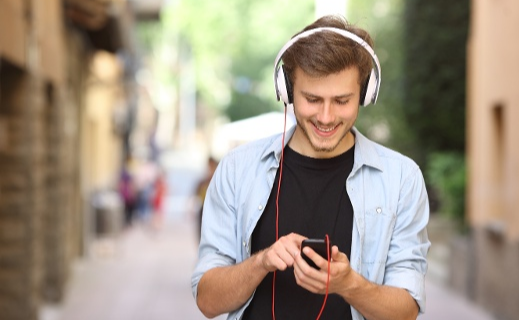 In major developed countries, the mobile data market, including both 3G and 4G, is close to saturation. Mobile data consumption has steadily increased in the last few years, and consumers have found new ways to avoid paying for services they neither need nor use. The strong competition between mobile companies has allowed consumers to switch from fixed data plans to unlimited plans and pay less. Operators are increasingly turning to targeted and data-driven services to encourage data usage and find new monetisation strategies. Parks Associates released the Mobile Data Services industry report in 2018: Business Model Assessment, which includes an analysis of the top five data services in the US market.
What are the main data services used by mobile carrier and smartphone users?
#1 Social Media and Chat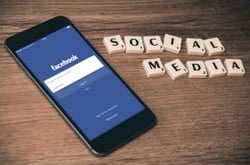 Social Media is the most commonly used type of mobile app, according to Parks Associates. More than 80% of US smartphone owners under 25 use social media and chat apps, like Facebook and Snapchat, on their mobile phones. In emerging markets, operators use social media apps to drive mobile data adoption and, in some cases, get people online for the first time. In more mature markets, mobile service providers have used free access to social media as a way to attract new subscribers. Voice and video chat, live streaming and integrated video are now an integral part of the social media and messaging experience. 82% of Twitter users watch video content, and 90% of Twitter views happen on a mobile screen, according to recent research. Video calls and chat can lead to greater data adoption while reducing dependency on existing networks such as landline or mobile calls.
#2 Video streaming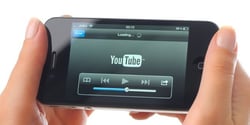 Video content accounted for about 50% of mobile data traffic in 2016, and it is expected to reach 75% by 2021, according to Ericsson. YouTube, which is the most popular online video service in the world, counts more than 1.5 billion users each month. It is equivalent to about 20% of the world's population. The consumption of video streaming content on smartphones has a strong correlation with the size of the user's data plan. In US broadband households, those who have a 10 GB or more data plan, are streaming twice as much video than those who have a 1GB data plan. Unlimited data plans are very effective in promoting the adoption of OTT streaming services such as Netflix, Stan or Amazon Video. Mobile service providers are taking advantage of this trend by offering unlimited data and video subscription plans, such as the AT&T DirecTV package.
#3 Music streaming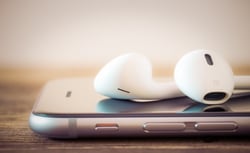 Streaming music is more popular than streaming video, but it is not as data hungry. Streaming music, even in high quality (320 kbps), uses less data than low quality video. According to the Recording Industry Association of America, American consumers spend an average of four hours a day listening to music. Continuous music is effective in promoting the adoption of data plans in regions where 3G and 4G technologies have become dominant, but where the mobile phone market is not yet mature. Streaming music has less impact than video on network infrastructure and network, and is less of a threat to service quality for telcos. Revenue comes from data consumption, subscriptions and advertising. Many mobile operators use music streaming service as a way to also help the acquisition and retention of customers.
Telcos and mobile operators in emerging markets are taking advantage of this music streaming trend. Some, like Smartfren in Indonesia, offer free music data plans to use popular music services, including Nada Kita; while others, like Vodafone Idea in India, allow carrier direct billing with a competitive subscription price, by having their own music service such as the IDEA Music* app.
While the first option is easy to execute, with the advantage of benefiting from the brand of an existing music service like Apple Music or Spotify, it can be a short term marketing strategy where the telco doesn't own the end customer. This approach works when the mobile operator wants a quick spike in customer acquisition and data-consumption.
When their goal is more of a long term game, with revenue, data and retention as a goal, the second option, which is to build your own music streaming service, is more often preferred by the telcos.
This trend is growing fast in emerging countries like Nepal with Music Nepal* in partnership with Nepal Telecom (Ntc), Sri Lanka with Mjams Music* in partnership with Dialog Axiata PLC, Myanmar with Mjams Music* in partnership with Ooredoo or MPT, Senegal with Jabaa Music* in partnership with Orange Senegal and Tigo Senegal, and Our Telekom in the Solomons and other Pacific Islands*.
*Disclaimer Tuned Global is the music streaming technology provider for these music service apps. We are not in charge of the promotion, marketing and content curation.
#4 Mobile Games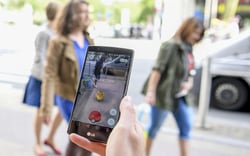 More than half of US smartphone owners play mobile games and spend an average of five hours a week doing so, according to Parks Associates. Gaming is not a new trend, but it has become a popular type of app with smartphones. Revenue models for mobile games typically include in-app purchases and advertising. Mobile service providers have traditionally benefited from the popularity of mobile gaming by offering paid downloads from their own app stores, but the popularity of stores such as Google Play and Apple's App Store, which are essentially bundled in with mobile operating systems, has largely killed this model in developed markets. Instead, mobile service providers have turned to newer models, such as partnerships with popular game makers and subscriptions to gaming stores with operator billing.
#5 Devices connected to the cellular network and the IoT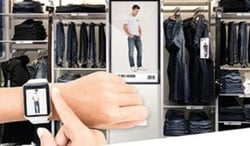 In recent years, a growing number of devices, other than smartphones, have begun to connect to mobile networks for fast and unfettered access to the Internet. These devices - including tablets, e-readers, smart watches, cameras and cars - require their own data plans, which can be sold individually or as part of a shared data bucket. The adoption of connected automotive data plans, for example, is relatively weak at the moment, however it is growing quickly. As demand increases, there are more data plans on offer for consumers and more opportunities for partnerships with car manufacturers or with connected car service providers When self-propelled cars arrive in the market, car data plans will become commonplace.
Although the mobile data market is close to saturation, Telcos still have opportunities for revenue growth and consumer loyalty. By integrating the best data services with their offerings, mobile operators can offer differentiating and data-intensive apps, or can partner with top mobile app developers to drive revenue and improve customer satisfaction.
If you are interested in exploring the set up of a turnkey music streaming app for your business, feel free to contact Tuned Global.
If you found value or insight from this post, please consider sharing it on Twitter or Linkedin. Thanks for reading!