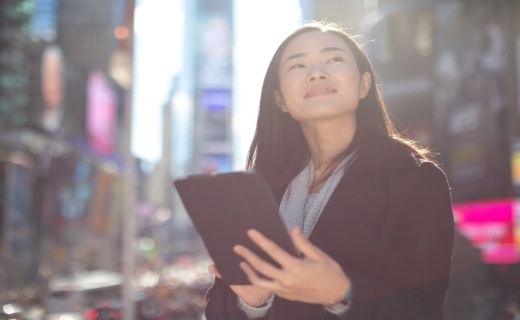 The biggest mistake brands are making is waiting for customers to approach them. This is lazy and will not improve your engagement. Take control over your brand and push yourself to have regular sessions purely geared for enhancing customer engagement and building your brand. Take note of these five creative ways to connect with your customer and give yourself the chance to be part of the 8% of companies to receive a top grade by their customer (Bluefin Solutions). These top five tips are created to guide you to a better brand building strategy for you and your audience.
Social media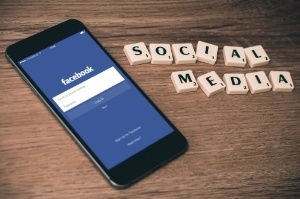 Your customers live and breathe online, and expect you to do so as well. According to Social Media Today research, 72% of customers expect brands to respond to queries within the hour, otherwise they look to competitors for answers. For many brands, real-time social media is the hardest part of their marketing strategy, but it is also the most beneficial. Curating social media is another way of being actively involved in your customer's story and by doing something as simple as re-tweeting. As social media is now accommodating all shapes of content, it's important to attempt as many as possible to engage with a wide range of viewers. From image to video, your customers will connect with your brand on different levels when you approach them in different ways. To get straight to the point, building a brand with music in all forms of audio and video. In fact, according to Momentum, a leading research company for marketing, 90% if Millennials claim that music helps them to escape. Use music to help them escape into your brand's voice and watch your engagement grow.
Live chat – video
Empower your customer with face-to-face video chats and you could increase your conversion rate by 20%, according to Business2Community, a company that tracks top trends and news with expert analysis. This isn't just a way to increase conversions, it's a way to connect with your customers to learn more about their pain points, ideas, needs and wants and then implement them into the brand's marketing strategy. Talking with your customer is a foolproof way of increasing customer engagement and building your brand loyalty and avoid losing out to competitors.
Handover to the customer
Companies are getting on board with the idea that giving the customer an opportunity to speak about their experience with the brand can be an exceptionally powerful thing. Not only does it give a voice to the people who use the services and goods sold by the brand, but it instills in current and potential customers that this brand is interested in what their buyers are saying. An example of this is My Starbucks Idea – a hub where Starbucks coffee drinkers post ideas and suggestions about the brand. Starbucks listens to these conversations and make changes to their brand as good ideas come in.
Feedback
According to the Forrester's 2013 Customer Experience Index, it only takes a 10% improvement in the brand's customer experience and you could see a drastic boost in ROI. The action of taking feedback may not sound creative, but the way you handle the feedback is entirely dependent on your brand and how creative it's willing to be. This is a great way to please any unhappy customers who may be considering leaving for a competitor and an opportunity to expand on your brand's voice with a kind gesture.
Rewards
Offering rewards to returning customers is the best way to increase customer engagement for building your brand. Keeping it simple with a point system that translates to digital, rather than a card, is the preferred method. A study by Blackhawk Engagement Solutions showed that 62% of customers actively seek out and sign up for special promotions and rewards programs, so by having one, you are increasing your reach. To top it off, Business2Customer states that only 16% of customers actually redeem the rewards.
If you found value or insight from this post, please consider sharing it on Twitter or Linkedin. Thanks for reading!
Companies like Marriott Hotels and HP have succeeded at marketing with music to encourage customer engagement. Find out more by downloading the free e-book below.