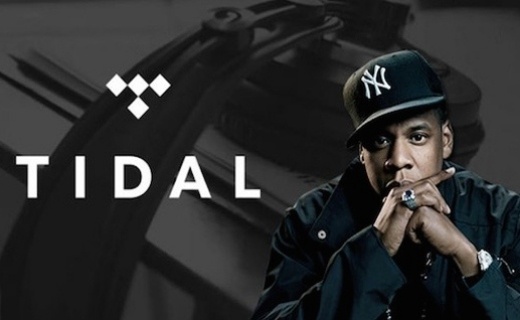 Jay Z and 16 of his high-profile musician friends now own a three percent share each into the music streaming company Tidal which was purchased for a whopping $56 million dollars. Tidal also claims to pay the highest percentage of royalties to musicians and songwriters within the music streaming market. In order to stand out from the rest of their competitors, i.e. mainly Spotify, Tidal is pinning its hopes on exclusives with other musicians, but the question beckons, will this be what sets them apart from the rest of these streaming platforms? Controversy is certainly ensuing as the rumour mill is a float with whispers everywhere about free model's vs paid model's and musicians giving Tidal exclusivity.
Freemium Models Vs Premium Models or short-term exclusives
If Tidal want to be the best music streaming service there is then consumers are going to have to pay double the price they do on Spotify to stream their favourite music. And surveys conducted of late show that people do not want to pay to listen to music as shown here in our Infographic. Is Jay Z moving in the direction of Taylor Swift by pulling his first album Reasonable Doubt, from Spotify (only in the US.)
>> Read our article about "Taylor Swift pull's entire music catalogue off Spotify due to dispute over 'Windowing' issue" <<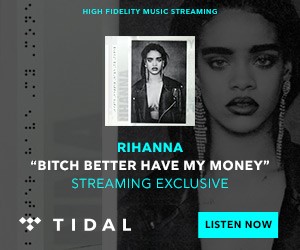 Will Freemium sites be a thing of the past and justas music is evolving so to must the way in which music is listened to and acquired. These questions have once again shone a light on the free vs paid models controversy. Will we see companies such as Spotify change their subscriptions services sooner rather than later, now that Tidal has come to play? What will most likely happen is that artists will give Tidal short-term exclusivity such as deals we've seen occur with Apple and musicians.
Rihanna has already released two exclusive tracks, "Bitch Better Have My Money" and "American Oxygen," exclusively through Tidal and another co-owner Madonna has premiered a teaser for a video for "Ghosttown".
Has an opportunity in the music industry been squandered by appealing to the masses?
With Tidal vying for exclusivity among its fellow artists to set them apart from the rest, perhaps there has been a large gap in the music industry which Jay Z could have taken advantage of. Helping out the little guy?? Artists such as Mumford & Sons, Lily Allen (twitter rant on how expensive Tidal is) and now frontman Ben Gibbard of Death Cab for Cutie have all recently said negative things about Jay Z's Tidal acquisition.
Ben Gibbard, who told The Daily Beast that Jay Z had a chance to stand up for the little guy but he "blew it." "If I had been Jay Z, I would have brought out ten artists that were underground or independent and said, 'These are the people who are struggling to make a living in today's music industry."
i LOVE Jay z so much, but TIDAL is soon expensive compared to other perfectly good streaming services, he's taken the biggest Artists

— lily (@lilyallen) March 30, 2015
made them exclusive to TIDAL (am i right in thinking this ?), people are going to swarm back to Pirate sites in droves

— lily (@lilyallen) March 30, 2015
Tidal has only 17,000 subscribers compared to Spotify's 15 million paying subscribers and another 45 million who use the service for free. Tidal are hoping to grasp the music industry and steer it back their way by paying musicians double the standard royalties for streaming songs and putting more cash into record labels pockets. Jay Z's approach here could hurt Tidal as music fan's do not want to pay to listen to music.
>> Read our article about "Brands are missing the opportunity to create brand loyalty by offering consumers digital music experiences" <<
Do exclusive tracks or pre-releases warrant the consumer paying at least double the price than their competitor's? Many consumers will think not and this is where it will hurt Tidal with their expensive subscription services purely based on one agenda... making the rich... richer!
Copyright pictures property:empirenews.net, twitter.com, spin.com