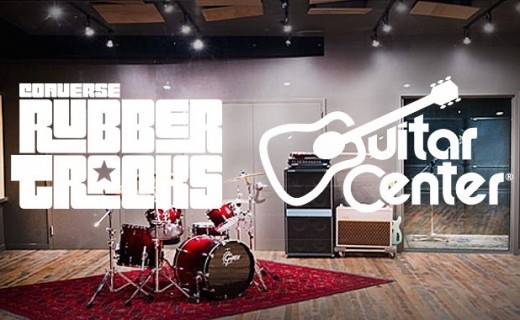 Authenticity is the key to success and the consumer will re-pay you in loyalty more than any paid advertisement ever will. That is Converse's CMO Geoff Cottrill's philosophy. He is a digitally savvy veteran of Starbucks and Coca-Cola who identified the deep connection between Converse wearers and music. A free studio was created where unsigned and un-famous musicians could lay down tracks and was seen as an opportunity to inspire brand engagement in a new and diverse way in giving-back to individuals and to the community. 'Rubber Tracks' is a recording studio opened in Brooklyn to serve Converse's core demographic... musicians. "We think of musicians and artists as our core consumer instead of somebody who we can borrow cool things from. As a marketer, when you figure out who your core consumer is, your job is to obsess over them and serve them." Geoff Cottrill has said
Geoff Cottrill - the CMO with a penchant for music & all things innovative
Much has been written about Geoff Cottrill, the former VP of global entertainment at Starbucks and group director worldwide of entertainment marketing at Coca-Cola. At Coke, the mission "went from ubiquity to driving relevance, and I've taken that idea with me everywhere I've gone since," said Mr. Cottrill. "At Converse, we've never once asked people to like us, we never put a Facebook URL in an ad. Music to Geoff Cottrill is like a second skin he wears it well, an expert at colliding the worlds of brands and music. He helped steer the music division at Starbucks and previously undertook music, film, TV and celebrity-driven activity at Coca-Cola for nine years.
Click to tweet
Converse recording studio Rubber Tracks, a way to say thanks to their community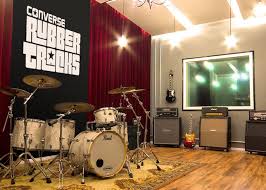 Converse's Rubber Tracks is a community-based professional recording studio situated in Brooklyn, NYC. Rubber Tracks provides artists with free no strings attached studio to record with one catch... you can't be famous. What!!??! I hear you say... well their theory is simple if your famous you have the means to record songs and use the best producers in the biz. Rubber Tracks is to serve the starving talented musician who is emerging for notoriety. The idea for Geoff Cottrill and Converse is to always give back to the community and especially to to the musician who has always been a faithful follower of Converse for decades and decades. Rubber Tracks has been so successful that it's set to open their doors to one of the rowdiest cities in Latin America. San Paulo Brazil will be the setting for another Converse studio where diversity in culture, and a vibrant music scene will be celebrated and embraced in this new adventure for the brand. Cottrill is a believer that by giving back to the artists that have supported Converse, they will speak about that positive experience with their fan base and the consumer is media. His belief is that this is why their Facebook fans have grown from 6 million to almost 38 million fans. The musician has a fan base no matter how large or small and that musician is always communicating to their own fan base about the positive experience with Converse.
Click to tweet
"3 Artists, One Song" a clever brand strategy in producing viral content
The studio, founded in 2010, is the home of high-profile programs like the "Three Artists. One Song" collaborations, where three very different stars come together to record a song. In another clever attempt to achieve viral marketing and putting the studio to good use by getting a collaboration of some of the biggest names in music to record a song. Some incredible music has been produced with this brand strategy which can all be streamed on the swedish channel SoundCloud. This program has been running for a solid six years with a two-year hiatus in-between , the brand announced its ninth collaboration, an unexpected and brilliant mashup of Hero with Frank Ocean, Diplo and Clash guitarist Mick Jones. For the artists and fans, it's a win-win. "It's really about providing artists the opportunity to work with people they've never worked with," said Mr. Cottrill. "Everybody gets paid, we give the song away and we don't make any revenue off the creation of the content."
Converse is a presence at South BY Southwest Entertainment Festival (SXSW)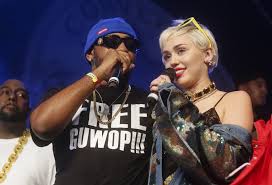 South By Southwest is a set of film, interactive, and music festival sand conferences that take place early each year in Austin Texas. The convergence of South by Southwest has grown over the number of years into a breeding ground for brand attention by connecting with the consumer.
The Fader a music and lifestyle publication joined forces with Converse four years ago to present The Fader Fort where musicians like Chance the Rapper, Shamir, Bleachers and even Miley Cyrus would take the stage throughout the week.
Converse's presence stretches also to a residential side street, where their pop-up recording studio offers free studio time to bands that apply and are accepted to the program, the Converse Rubber Tracks. Pop-ups have been created all over the world, in Brazil, Germany, China, Mexico, and all over the United States. They've recorded over 1000 artists in their studios. Converse is recognising the talent, they will not make you famous, they think if you become famous it's because of what you did, because of your music. "Lots of brands make those promises, and in some cases, brands do help people get famous. That already exists. I'm a big fan of "if that already exists, then let's see something that doesn't exist" Geoff Cottrill explains.
Click to tweet
If Converse's Facebook page has anything to do with how popular this major American shoe company is compared to their famous sporting counter parts then they win hands down, with 37 million devoted followers, more than Adidas (19M) and Nike (22M). They certainly make music and social media part of their DNA, and given the evolution of how consumers interact with brands these days it seems only fitting to feed that beast of technology. The driver behind the campaign and all things music at Converse headquarters, Geoff Cottrill, has stated that they're seeing their customer take the brand to interesting and new areas, that would have never thought possible. Other marketers may resist the places consumers may be pushing their brands into, but not Converse.
Marketers can certainly learn from the envelope pushers at Converse headquarters and try something different something edgier and something certainly riskier. In addition, marketers should really try to think as Converse have by giving something back to the community. This type of strategy can get you free media by word of mouth from the happy consumer. Forever seen as being diverse from their competitors is nothing new for this famous brand, they like to live on the edge and stay there, and for now this risk taking strategy has paid off in dividends and has seen them become even more popular than their so-called competitors in the shoe world.

Copyright pictures property: play.converse.com, misturaurbana.com, blog.sfgate.com