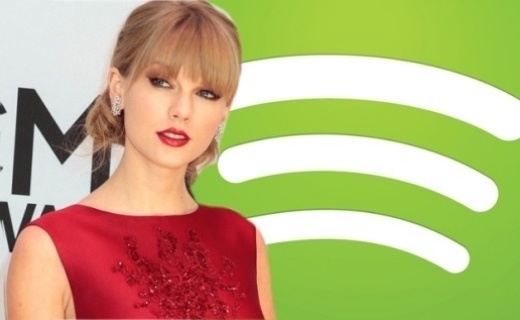 Taylor Swift's "1989" album's notable absence on Spotify was due to a 'windowing' strategy. But now she's even pulled her entire back music catalogue from the popular streaming service. Some say it's reportedly due to a dispute regarding streaming revenue dividends which are a lot lower than download revenues. This 'windowing' strategy which has certainly paid dividends for now has sold more than 1.287 million copies in the week ending Nov 2. BUT given that streaming is predicted to be ubiquitous 5 years from now Taylor Swift may need to shake off her streaming inhibitions sooner rather than later. Remember artists had the same fears about iTunes back in 2003 and this week Spotify revenue in Europe has overtaken income from iTunes downloads for the very first time.
But the question is, can all artists afford to exclude Spotify to have a 'windowing strategy?
SPOTIFY couldn't comply to deliver Taylor Swift's music to Premium users only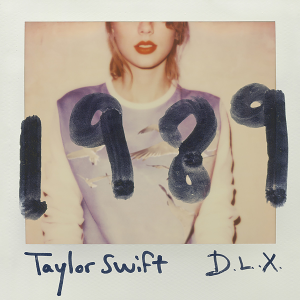 The speculation surrounding Taylor Swift's decision to remove her entire music catalogue from Spotify has been in overdrive. She clearly is not opposed to streaming music in general as her music (apart from 1989) remains on Rhapsody, Beats, WiMP and JB HIFI NOW. One would think she has a personal gripe against Spotify but in fact the issue here is about 'windowing'. Windowing is a very popular method which record labels adhere to in order to increase album sales. Her record label Big Machine asked Spotify to allow only users who pay a 'premium' for streaming rather than their 'freemium' users who are allowed to listen to music for free with adverts. This sounds like a fair deal that Taylor Swift and Big Machine have requested right? But No! Spotify have a strict policy regarding this issue and they will only take albums if it's available to ALL their users! Spotify couldn't comply with this request and so she has taken the drastic step to remove her entire music catalogue. With 25% of Spotify's listeners having streamed her songs, she was on 19m playlists and the lead single from 1989, 'Shake if Off', went straight to number one on Spotify. But these statistics are not a true indication of whether these are Spotify's 'premium' or 'fremium' users which is one of the contentious issues for the powerful songstress. So why, are you asking, is her music still streaming on Rhapsody, Beats, WiMP and JB HIFI NOW? Well it's simple these streaming services are subscription-only services, case closed.
So I guess the question here becomes... will Spotify change their policy as more and more musicians with the same power pull as Swift will probably follow in her footsteps?
YOUTUBE is the biggest 'freemium' music streamer but that is marketing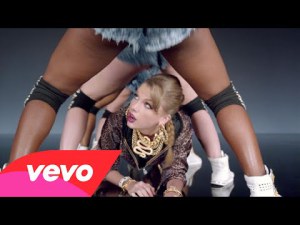 The other contentious issue here is, why is YouTube still allowed to play all of Taylor Swifts Music videos? After all are they not the very cause of her disapproval of 'freemium' users of Spotify? It seems a tad hypocritical. As MIDiA revealed last week, YouTube is one of the largest threats to music revenue. It is no secret that YouTube is one of the leading digital music services globally and considering their size they give little back to the music industry in revenue. Given that YouTube is considered by recording artists such as Taylor Swift to be more of a marketing model rather than a consumption model then it's understandable why she might decide to leave her music videos playing on there. No one pays subscriptions to watch 'Shake It Off' and so on.
For the fisrt time, Spotify revenues overtake iTunes in term of royalties generated

Kobalt who refer to themselves as a technology company with a rather strong music DNA, made headlines this week when they announced that Spotify had overtaken iTunes in Europe in terms of royalties generated for its songwriters. This coming just days after Taylor Swift removed her music from the streaming giants, Kobalts CEO Willard Ahdritz spoke at a Web Summit in Dublin. Kobalt who represents song-writers such as Stevie Nicks and Paul McCartney show that its writers earned 13% more from Spotify streams in Europe during the first quarter than they did from iTunes downloads. The problem, Ahdritz sees, is that the pipes are broken in the music industry and that's why money is not reaching artists specifically even though millions of dollars are being paid out by Spotify and YouTube. The big vision for his company and the message he has for others is to create a technology that is able to provide streamlined solutions for tracking and reporting publishing royalties which his company has proudly done and makes his 'customers' very happy.
Swift's album is the biggest selling album in a single week since Eminem in 2002!
This week has seen the 24 year old pop-star sell more than 1.287 million copies of her '1989' Album (according to Nielsen SoundScan) and has become the first album to go platinum in 2014. What this means is that Swift's album has been the biggest selling album in a single week since Eminem's The Eminem Show sold 1.322 million copies in 2002.

Given that record sales have been down this year by 12.9% and digital album sales have been down by 11.5% compared to 2013 by a report from Nielsen Soundscan, than Taylor Swift achieving this feat is one that must be applauded and given the music industry a somewhat boost of good spirits.
Sales of "1989" were split almost evenly between physical copies and digital downloads. Swift's publicity campaign for the album began in August when she released "Shake It Off" as a single, and sent her fans via iTunes to pre-order the album.
Swift is still No. 1 on the iTunes album chart today, and will be a thorn in the side of a number of key releases this month all aiming for No.1. These figures alone have sent shockwaves through the music industry defying the prevailing trends in music.
All artists can't afford to pull off their music from the music streaming leader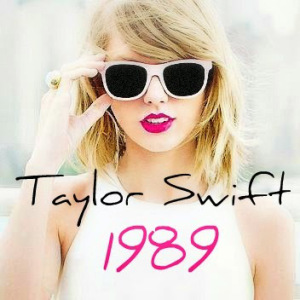 Yes singer song-writers such as Taylor Swift are hopeless romantics and treasure their song writing as rare art and in turn want to be compensated properly for their art. Though the financial details of her royalty rates are unknown, sales of the volume Taylor Swift has made from her CD's and downloads will bring her a lot more dough than Spotify's average payout rate of "between $0.006 and $0.0084" per stream.
Many artists are not in Taylor Swift's fortunate position of power in the music industry and cannot afford to pull their music from such revenue raising services like Spotify in order to make a point.
It's true that album sales are the story of this moment, and windowing has most probably played a major role in those sales. The future of music is streaming, for us and for Taylor Swift and musicians as powerful as Swift will most probably follow suit should Spotify not change their policy for 'free' users and 'paid' users in the future.
What do you think? Will other artists follow Taylor Swift in removing entire music catalogues should Spotify not change there 'windowing' policy? Surely the issue would be resolved should all streaming services were all paid subscription services and not be for free?

Copyright pictures property: youtube.com, 929.com.au, josepuinaixa.com, harpersbazaar.com, tweets from twitter,