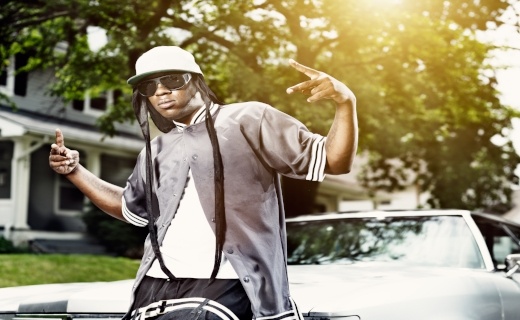 Many companies may not realise this, but they have the ability to evolve their brand by providing free legal music. Companies like Uber and Starbucks already connect with their customers by offering free and legal music.
In fact, in 2004, Pepsi ran a campaign that offered 100 million free downloads, which was announced through Green Day's cover of the song "I Fought the Law" in an effort to build effective customer engagement. Pepsi's ad came at a time when illegal downloaders were charged heavily for stealing music, and in some ways it was a risky commercial that didn't end up paying off, as Pepsi bottles failed to sell. Watch it here:
However, there are the companies that have mastered effective customer engagement.
Companies who are pioneers for free, legal music that have paved the way to free music streaming for consumers. Companies like Red Bull and Peugeot. These brands invest in owning a white label music streaming solution in order to present their personalised offers to their target customers, instead of tapping into a borrowed and fragmented audience of a mass market music solution. As part of the white label music streaming app features, brands are also able to gather user data to create buyer personas through business intelligent tools.
Red Bull have been providing musicians with the opportunity to share their music on a global stage since 1998 - and people know it. Their mobile customer engagement has extended across many platforms and now, when the question of a brand that provides free, legal music is asked, Red Bull is the answer.
Read Fatima Espineda's answer to

Can brands be providers of free, legal music?

on Quora
Red Bull has successfully collaborated with companies like GoPro to see an increase in ROI, sharing their music and brand with brands that represent similar vision. Today, their brand exceeds that of a drink and reaches new heights of mobile customer engagement with a music community built into their image. As a result, they have received the support of some of the biggest names in music and sports:
Peugeot gained momentum in the car industry by creating branded music streaming services specifically for their audience and products. Peugeot Music is described as "an illustration of the brand's identity with its selection of internationally renowned artists, together with talented new discoveries." Below is a clip that shows musician Lykke Li explaining how her music help build a strong brand voice and the power it creates to connect with customers.
As a result of this, Peugeot has full autonomy over their playlists and artist selection, which in turn builds their brand's voice and engagement. By using their own branded music streaming app, Peugeot has successfully built their own digital community and highlight their unique offering.
Be more like Red Bull and Peugeot by inducing a community around music. Your brand can always be improved and with so many other international companies succeeding with music in their customer engagement, you already have a clear path to follow. Use our Ultimate Guide to Mobile Customer Engagement to start your journey in building a brand with music.
If you found value or insight from this post, please consider sharing it on Twitter or Linkedin. Thanks for reading!
Like what you are reading?
Follow Tuned Global and always be in the know.