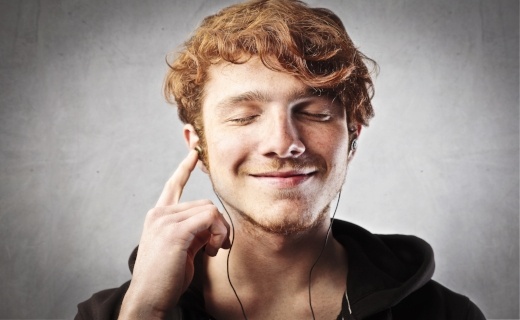 When it comes to the best brand experience, there are a few companies that stand out from the crowd. These companies maintain a number of elements that serve to engage and interact with its audience. For many big name brands, music is one of the most diverse, useful elements that build the best brand experience for their customers. According to the IFPI Global Music Report (2016) "The global music market achieved a key milestone in 2015 when digital became the primary revenue stream for recorded music, overtaking sales of physical formats for the first time." If the report can tell you anything, it's that Millennials place a lot of importance on their ability to access new music, even if it's as a part of a brand experience.
But who are the companies that have used digital music as part of their brand experience strategy?
JB Hi Fi Now Music
The company is recognised as a reputable Australian retailer of consumer electronics, including DVD's and CD's. JB Hi-Fi worked with Tune Global to take advantage of the emerging streaming space to attract and retain customers at a time when sales from physical CD's were falling. By creating its own innovative music platform, this iconic Australian company built its loyal community of music-loving customers, and is able to gather useful user data to help improve the brand's strategy. This initiative was recognised to be a best practice with its nomination for a 2014 ARIA Award in the Outstanding Digital Service Category.
Starbucks
Using Spotify's mobile music streaming service, Starbucks now offer store playlists to their customers for the best brand experience. Music has always been an important element for the coffee company as it sold seasonal CDs and "Artist Choice" CDs, which made streaming the next logical choice. This was a short-term tactical campaign, and was not embedded in the brand's long-term strategy; however, it was a good exercise to give Starbucks aficionado a memorable brand experience by coupling coffee drinking with playlists.
Coles Music
Coles Music became the second most-used download service in Australia in the initial launch period, where 8 million consumers enjoyed the mobile streaming service. Tuned Global were able to provide Coles with a vision of how to get closer to their customers by building the best brand experience possible. The best part was that Coles' customers could redeem their Flybuys points for music downloads. Using digital music as a part of its loyalty program was a strategic marketing initiative that allowed Coles to measure its direct business impact.
Universal Music licensed this project and the platform was linked directly to the Flybuys CRM, enabling real-time generation of redemption codes.
Revenue from streaming services increased 111% over the previous year generating $23 million in revenue for the Australian Recording Industry Association (ARIA). Knowing this, your brand can serve to include music streaming in its strategy for the most engaged customers. A report by Neilsen also found that 91% of USA listens to music, spending more than 24 hours a week turning on their favourite music. Australia can't be far behind given that music streaming services have increased so drastically over the past few years, making music streaming a simple, effective element to use in your next campaign.
Want to see where your company's brand experience is right now and what its potential is? Use our Marketing Benchmarking Tool to see how you can use mobile streaming services to improve your brand experience and elevate your company above the rest.
If you found value or insight from this post, please consider sharing it on Twitter or Linkedin Thanks for reading!