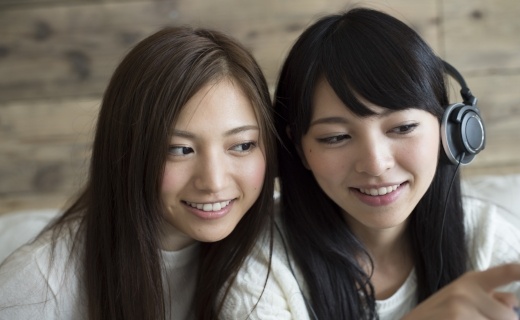 There are plenty of customer retention techniques you can apply to help your employees engage more with your brand. But many are time consuming to put into place, monitor and, quite frankly, a bit expensive. But there is one thing that you can do immediately to change the way your employees behave while they are at work. Turn up the music!
The number one customer retention technique that all major companies are using is music. Music is used to build connections between customers and brands, so why not use it to build connections between employees and brands? It's a simple solution that allows employees and customers who are - let's face it - mostly millennials to enjoy the freedom of expression that music provides. In fact, 8 out of 10 millennials feel that the most effective way to connect with them is through live music. Though it may not be live, music is still highly effective when connecting with your employees.
Before you go playing any old music, take a look at the below infographic that easily helps you choose what music will suit your employees.
From Visually.
When you improve customer retention strategies, you should also improve your employee retention strategies and engage them on new levels. Treat your employees just as you would your customers and you will see great things happen.
Furthermore, music helps everyone blow off a little steam. Take this video of the El Paso County Sheriff's office, where a Deputy shook off the hard day with some serious dance moves to some Silentó.
If the moves of these officers aren't enough proof, there are plenty of companies who use music in their strategies not only for customer retention, but also for employee engagement.
If you found value or insight from this post, please consider sharing it on Twitter or Linkedin. Thanks for reading!
For more Customer Retention techniques to apply to your employee engagement strategy, take a look at the best strategies for 2016. Get the download link to the free e-book below.