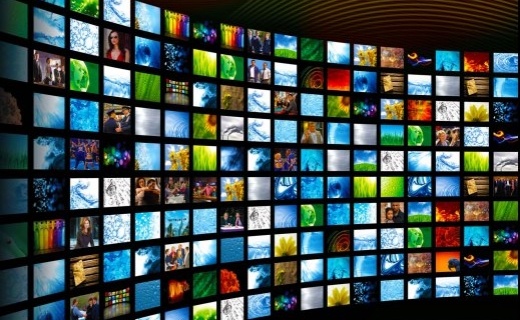 Streaming is simply amazing... and it just keeps getting bigger and better as we move towards a millennium that gives us increased access to networks and further advances being made by technology.
Today, media can be streamed either live or on demand. Lets define Streaming...
"Streaming media is multimedia that is constantly received by and presented to an end-user while being delivered by a provider."
There are so many different topics and mediums that you can stream from as I will give you a few examples in this article.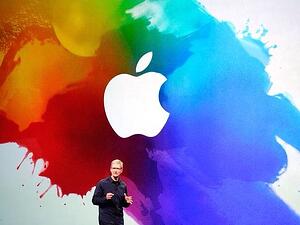 Just recently, Apple live streamed the release of the new iPhone 6 , iPhone 6 plus and Apple Watch event which was viewed by millions around the globe. Consumers, reporters and all round Apple connoisseurs were able to feast their eyes on the highly anticipated iOS8 as though they were physically there. Technology being so amazing as it is, its not with much surprise that the event has been given a bad wrap due to the stream refusing to play and there were some very serious technological issues in how storage was set us at Amazon's S3 which in the end was the decider on that ill fated stream. But for those lucky enough to watch the event in full were feasted to the gasps in the audience as Tim Cook spoke about the new features and design. My point being that even though technology is simply so amazing and advanced these days our expectations are so high that at the slightest falter we are disappointed beyond belief. It is the worst thing in the world when you are promised apples and given lemons!! (Pardon the pun).
Nonetheless, good or bad , it blows my mind ,simply type the word 'live streaming' in your search browser and you will be able to access hundreds of events which are occurring at that particular moment in time, whether it be a fashion event or a soccer match. It's there for the viewing.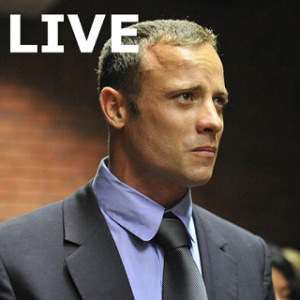 Just look at how we access information now all over the world. The Oscar Pistorius murder trial verdict was streamed live from the courtroom in South Africa. If your out and about which I was at the time and was certainly interested in what the verdict was , I just typed the words Oscar Pistorius trial verdict live stream into my smartphone and in an instant I was hooked up to the courtroom in South Africa! Doesn't this just blow your mind!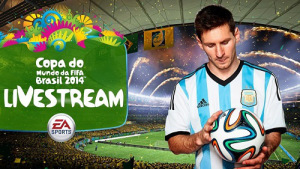 This year also saw the World Cup 2014 in Brazil break all online streaming records. Fifa director of TV Niclas Ericson "We are proud to say that this FIFA World Cup has been the biggest multimedia sporting event in history, with more people watching matches and highlights online than ever before," In the US alone , a record-breaking 5.3 million unique viewers tuned in to watch Belgium vs USA round-of-16 match.
And what about music streaming? Hasn't that come a long way! Almost gone are the days of purchasing a CD, now the trend is to stream your music from any hand-held device your using these days... you as the listener do not even have to purchase or download a file to listen to it. Simply put, On-demand music streaming services are made for music lovers.
A new report from Nielsen SoundScan which measures music sales and Nielsen BDS tracks music streams reveals that music streaming is gaining popularity as digital sales have significantly dropped. Overall album sales (including physical and digital) are down 14.9 percent in the first six months of 2014 with digital album sales down 11.6 percent. Total on-demand media is up to 42 percent with audio accounting for the 50.1 percent in the first six months of the year. Users are clearly embarking streaming services. The fact that we can access music at the touch of a button [literally] on our phones now, instead of going through our cd collection which can be quite time consuming and frustrating to say the least is simply staggering.
Midia research consultant Mark Mulligan has released a new report which puts his own spin on the trends of music streamers specifically. He claims that 30% of consumers in the UK, US and Brazil are now music streamers, with a fifth of them paying to do it. He also states ' although streaming and subscriptions will grow by 238% on 2013 levels to reach $8 billion in 2019, download revenue will decline by 39% - only five percent less than the rate at which CD revenues will fall - leaving streaming and subscriptions representing 70% of all digital revenue.' These figures are mind blowing to say the very least but it appears as our lives get busier we need to be able to find music quicker and simpler and streaming seems to be the way to go.
In this day and age where information is so much more accessible and efficient you can literally retrieve information or view it or listen to it at the touch of a button. And we as the end consumer are hooked , we even get a little annoyed when these advancements in technology don't seem to work as efficiently as promised. Whichever way you look at it - we are addicted. The more that technology is advancing the more we expect, and we can often find ourselves engaging in addictive behaviour. Either way you look at it I, for one think that technology and the advancements made are simply out of this world.
What are your views and opinions on the way technology has been headed? positive or negative I'd love to hear your point of view..
Copyright pictures property: ObamaPacman.com, hello-berlin.net, 2014worldcup.in, ,greenbookblog.org