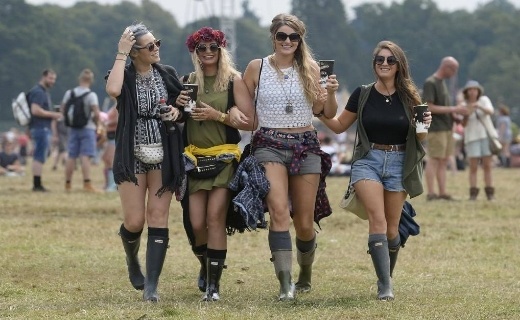 British heritage fashion brand Hunter is on a global mission to expand and integrate music into its marketing strategy in a bid to engage with festival-goers. Hunter is ramping up its ties for 2016 with music festivals and debuting new flagship stores in the highly sought-after fashion capitals of Tokyo, New York and Hong Kong.
The company is popular for its Hunter Wellington boots and is on every festival goers must have items, so it made sense to leverage music in their marketing strategy to create an authentic connection with consumers.
Hunter's creative director, Alasdhair Willis said: "Hunter has been on an incredible journey these past two years, gathering real momentum as we set about transitioning this 160 year-old business. During this massive transformative period,we have delivered four brand-defining Hunter Original shows at London Fashion Week."
Hunter turns festival-goers to brand ambassadors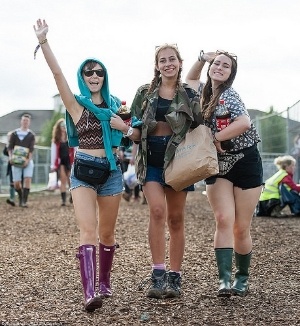 It's a big call when a fashion label such as Hunter who is draped in tradition decides to step away from its usual routine and decides on a major restructure of its marketing campaign. The British brand famous for its wellies is stepping away from the catwalk in a bold move to innovate and break away from old practices. Previously, Hunter was working with social media channels such as Instagram and Periscope to amplify its standing at seasonal runway shows. This time around, the company has decided that participating at music festivals in 2016 will allow the brand to engage with a new set of consumers.
What makes Hunter's authentic involvement in music festivals on point is how its widely popular wellies were especially manufactured for festival-goers. By offering revellers' waterproof boots at muddy events, Hunter has addressed consumer demand like a match made in heaven.
Music festivals provide an incredible opportunity for brands to engage a key target group of consumers, particularly the millennials. Connecting with millennials emotionally through music festivals does not only increase brand recognition, but more importantly, it builds brand value. By making its wellies a favorite amongst festival-goers, Hunter extended its brand footprint away from the traditional fashion runways and into the vast real world of its consumers. Inevitably, the result was an authentic endorsement of this footwear by the millennials.
Click to tweet
Hunter's creative director, Alasdhair Willis said:"Using this success as a strong tail wind, and continuing our commitment to innovate, now is the time to push things further. At this time within our industry, the moment is right to change things up and, as a brand, Hunter can do just that. I'm excited about our plans for the next two years that will see us keeping the customer central to everything we do."
Music sponsorship creates positive impact on consumer purchase funnel
There has been a significant increase in brands heading towards the direction of being sponsors at music festivals as there is a unique opportunity to create an emotional connection with their target audience. Notably, music festivals are packed with millennials, who are in the range of 18-34 year olds. A recent study conducted by music marketing and brand experience agency Momentum Worldwide in conjunction with leading sports and entertainment presenter AEG, revealed that "Millennials demand more from brands in live, digital music experiences".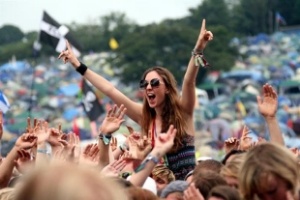 Moreover, the study shared data showing the acceptance and popularity of music for delivering brand messages. Of the millennial respondents who engaged in a branded music experience, 93% like brands that sponsor live events; while 8 in 10 say the most effective way to connect with them is through a branded live music experience. Moreover, 81% of millennials claim that the coolest brand experiences they've seen are around live events. Furthermore, insightful study proved that live events have the greatest and most positive impact on consumer behavior across the entire "purchase funnel," and demonstrates the primacy of live events to mobilize consumers to share these experiences across their social networks.
"When it comes to connecting with consumers, especially millennials, music is one of the most effective ways. For brands, the opportunity exists within music to create value for their customers and build a lasting relationship unlike any other," according to Glenn Minerley, Momentum Worldwide's VP, Group Director – Music and Entertainment. "This research proves that people welcome brands into their music experiences; it's the brand and marketing world's challenge now to do so in a way that is unobtrusive, memorable and provides authentic value to both sides. There's never been a better time to align brands and music."
Click to tweet
>> Read our article on How does H&M use music marketing to drive social media engagement <<
With music being a universal language that everyone can relate to, it's a sound choice to offer a non-interruptive and catchy opportunity for brands to identify with its consumers. Brands can play an integral role in the cultivation of a complete and fulfilling music festival experience. As seen with Hunter who made hundreds and thousands of festival revellers walk around in comfy wellies, brands can use music sponsorship to capture a niche market. Hunter has successfully turned millennials who are active festival-goers to become passionate brand ambassadors. Now more than ever, it is the most opportune time for brands to connect with millennials through music festivals as research has shown that this generation welcomes brands wholeheartedly into their music experiences.
If you found value or insight from this post, please consider sharing it on Twitter or Linkedin. Thanks for reading!

Copyright Pictures Property: theleader.com.au, marketingmagazine.co.uk, telegraph.co.uk