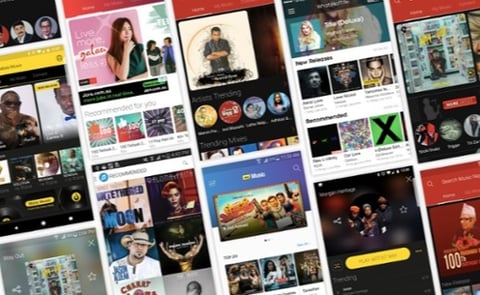 Streaming is today's predominant form of music consumption, with 443m users of paid subscription accounts worldwide, with some analysts predicting as many as two billion by the end of the decade.
The two biggest services, Spotify and Apple Music, offer some 70 million tracks – with Spotify reporting that 60,000 new tracks are being added daily to its service.
With so many tracks being released every day, a considerable challenge for those running streaming services is navigating release timeframes, and ensuring that track metadata is correct. DSPs expect to have new releases available almost instantly – while having to exercise considerable care in preventing pre-release leaks.
Let's understand how a reliable Music Content Delivery Technology can save their problem.
Users are expecting to listen to new releases in time!
Avoiding pre-release leaks is becoming an increasingly prevalent issue, with such incidents weakening confidence between the platform and rights owners. Increasingly common, multi-format tracks, volume of data and the ever-present issues of missing information and incomplete metadata can further complicate the process.
Streaming platforms have to 'expect the unexpected' and at all times exercise vigilance in both delivery and ingestion. DSPs and digital stores all expect the highest standards of content delivery and consumers are relatively free to move from one streaming service to another. Spotify's share price might have hit an all-time high at the beginning of this year, but even Spotify has to deal with churn.
What exactly is content ingestion and delivery?
Let's start with the basics. Two terms that are often bandied around in the world of streaming tech are 'ingestion' and 'delivery'. A distributor's content ingestion manager is charged with understanding music metadata systems and standards, and then inputting content into their systems. Content delivery is about taking that ingested content and literally delivering it to the DSP in the appropriate format.
Typically, a new streaming platform is not an existing music rights owner, and building the pipeline is only the beginning: record labels, other music rights owners or simple digital distributors then need to be identified and be in a position to license their titles to the DSP. Streaming services today need to offer at least hundreds of thousands of tracks, if not millions. Even if the focus of the platform is more genre or niche-based, there still needs to be a scalable level of repertoire.
The average streaming platform is receiving repertoire on a constant basis and in the initial stages, there are almost certainly significant volumes to be ingested. Moreover, music files and metadata are not delivered in the same way by each record label to their respective distributor: so they will need to be formatted correctly to each DSP's requirements, with metadata and information in good order for the platform to quickly process.
What to look for in a B2B music content delivery technology provider?
At the start of the journey when creating a streaming business, there is probably a stark choice: the DIY road, or a partnership with an established player in the field. The former route inevitably involves an investment in R&D and a likely elongated timeline to market. So joining up with an experienced, known and respected partner – which already has the credentials of a 'trusted trader' – can considerably truncate that timeline. Rights owners are notoriously suspicious of hitherto-unknown service providers looking to exploit their titles, and current players with pre-existing relationships (and good payment records) are inevitably preferred.
Partnering with a company that will not only deliver the initial tranche of catalogue, but also manage the new content delivery process smoothly, on time and to agreed timelines, is a further consideration.
Equally important is the ambition of the new streaming platform with regard to the desired level of technology. Issues such as scalability and room for growth and expansion, speed, and automation are all factors to consider – as well as preferences for cloud vs physical servers and automated vs manual ingestion systems. Each choice calls for constant development (and investment) – which is more likely to be built into an existing player's business model.
Based on our research, new streaming services could reduce their cost by 70% using a B2B music technology provider rather than taking the DIY approach.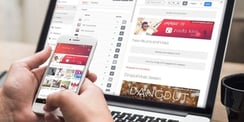 One of the major investments Tuned Global has made is in developing its own software technology, called 'Intaga'. Intaga is a fully-automated content delivery system, providing queue management, scalability, metadata transformation and reporting services. Through this technology, Tuned Global is able, in a timely manner, to ingest massive numbers of files and millions of audio tracks from record companies and rightsholders, and then deliver content to their clients in the format required.
"A major concern of streaming services that reach out to us is not only how quickly we can ingest millions of tracks at the start of the process, but also how we can ensure that new releases, takedowns, or re-deliveries are always available on time as required and expected. Otherwise, this can have a negative impact on the service's user engagement and sentiment, and impact the overall business.", said Spiro Arkoudis, Tuned Global's Chief Revenue Officer.
Many Tuned Global clients prefer Intaga over other systems, and the service is available to all Tuned Global clients using its White Label music streaming applications or music APIs. It can also be accessed as an à la carte individual service – as was the case with Line Music, Japan's largest homegrown music streaming service and client of Tuned Global.
Line Music ingested millions of track in less than 24 hours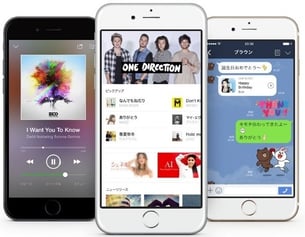 Line Music Japan's parent company Line – a world-wide messenger service – was on the lookout for an experienced music technology company with strong music label relationships. A key requirement for Line was that it had to have a robust and highly-scalable platform to help beef up its music catalogue and ingest millions of tracks quickly for its 11 million users.
Tuned Global delivered millions of tracks to Line via Intaga in just 24 hours – as well as ingesting video content and assisting the company with licensing payments as part of the service. Without its customised Intaga technology, the operation would have taken closer to a month!
Tuned Global has transitioned all its systems to the cloud with Amazon Web Services and used this scalable infrastructure to collaborate with Line Music's local engineering team.

Misaki Iki, Head of Business Development at Line Music said, "We were delighted to renew our long-standing partnership (four years in total) with Tuned Global recently. Their expertise in building the streaming apparatus along with their advice and deep understanding of the streaming sector in this unique market has been invaluable. We are proud to be working with them."
The fundamentals of setting up a streaming platform — whether offering a million or tens of millions of tracks — always involve some basic steps. Once the technology has been put in place, which is no small task, the means of content ingestion and delivery needs to be taken care of and alongside this, licensing and payment systems.
The proliferation of streaming services across the globe is hard evidence that there are solutions to all these issues and that they can be built anywhere. In recent years, Tuned Global has successfully delivered streaming services and apps in the Americas, Europe, and many Asian countries, including Mongolia, Myanmar, Sri Lanka, Indonesia and Malaysia, among many others.
"Looking at places such as South East Asia for example: these markets are quite fragmented, and it's important to understand the social economic constraints, cultural and religious differences, the nuances in deploying in markets that skew heavily to certain operating systems, and the capacity for local pundits to pay for music access." add Spiro Arkoudis.
Tuned Global helps music streaming platforms rise to the challenge of ingesting millions of tracks and metadata, and ensuring new releases are available in time with an innovative and scalable music content delivery technology.