24 Sep, 2021
Tuned Global has partnered with fast-growing Australian music company Melodie to bring their entire catalogue to our B2B music streaming services. This partnership makes available an incredibly diverse catalogue of simply-licensed, independent music from Melodie to Tuned Global's already extensive network of global customers.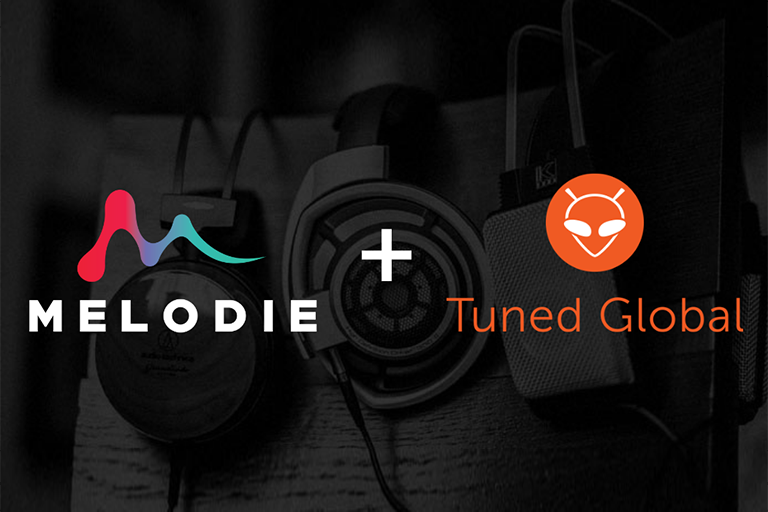 At a time when virtual and remote experiences have become mainstream in entertainment, socialising, gaming, working out, meditation, you name it; music - and streaming music - has a huge role to play in making these experiences truly engaging.
Melodie and Tuned Global have formed a partnership to further simplify access to copyright-safe music for all kinds of businesses and applications. Initially born in Australia, both companies are now representing music & technology on the world stage.
Tuned Global technology powers the UFC Ultimate Sound app in the USA, Deedo Pan-African streaming service in Europe and Africa and True Digital's telco entertainment app in Thailand. Their widely used technology famously makes it safe and easy also for the fitness industry to stream music for online classes since the pandemic. After successfully raising $600k in a recent Seed funding round, Melodie is moments from launching their film & TV licensing department in the US. Melodie's core business is licensing music to creative platforms via its API, as well as for traditional broadcast: film, television, radio and all kinds of digital platforms.

"We're thrilled to bring our entire catalogue to Tuned Global's robust B2B streaming tech. This is a powerful combination of high-quality, simply licensed music paired with a proven turnkey music, audio and video streaming solution." said Evan Buist, Melodie's Managing Director. "Our aim has always been to simplify access to great music through technology. This partnership does just that, allowing our music to engage an even greater audience."
With an extensive catalogue covering all conceivable styles and genres, there's something for every kind of business, making Melodie a perfect partner for Tuned Global's uniquely customisable music solutions, each tailored to a specific client and audience.

Con Raso, Managing Director at Tuned Global said, "there's been a lot of support for local Australian music after the damaging effects of Covid and lockdowns. From Jack River's call for Aussie music in the Olympics coverage, to lobbying local businesses to choose Australian 'on-hold' music. Our new collaboration with Melodie allows us to support our local music industry too, by distributing a whole catalogue of independent Australian artists to worldwide clients, as part of a full offer built for online music services. Tuned Global becomes a single entry point for the Melodie catalogue."
Want to know more about Tuned Global's music catalogue and content delivery technology to ingest in your streaming service? Drop us a line and he will be in touch with you shortly.