1 Sep, 2015
Tuned Global is designing a powerful music recommendation engine that's more responsive to users' needs enabling better customer engagement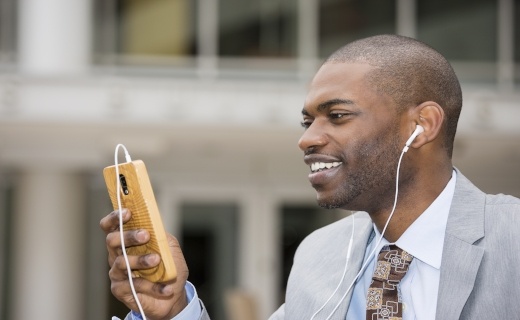 Tuned Global, an Australian white label digital music service provider, has today announced a global partnership with one of the world's most powerful music recommendation services, ExploreMatch™ licensed by FXSound a San Francisco based company. This partnership is part of a bigger project led by Tuned Global to improve the music experience in their white label music services by ensuring consumers are given music suggestions that are closer to what they want.
"We want to offer the absolute best of the best music recommendation service available today. We believe that ExploreMatch's technology and data from over twelve million songs and one million artists worldwide is going to help us to vastly improve the user engagement into the music services we provide to our clients like McDonald's, MasterCard or Universal Music," said Con Raso, Managing Director, Tuned Global.
ExploreMatch was selected due to being completely independent as well as for the quality of its music recommendations and data in Tuned Global's key markets like South-East Asia, Australia and the USA. FXSound also owns an audio enhancer plugin, DFX, used by 13 million people worldwide, which is a dynamic and incredibly valuable source of real world artist and song usage information that makes the ExploreMatch database unique.
Con Raso continued: "Our new digital music services needed a single music intelligence system that works equally well for Far East, European and US based artists. The ExploreMatch system is the only one we tested with that full coverage, especially in Thailand and Indonesia and also includes highly innovative music discovery methods."
Tuned Global has now licenced the service, after working closely with FXSound for some time to improve the ExploreMatch technology and better fit its needs. This recommendation data can now be added into Tuned Global's own integrated music matching solution that is currently being developed at the company's in-house Technology Lab in Melbourne, Australia. This recommendation service is expected to be launched to Tuned Global's clients by the end of 2015.
"The FXSound group is very excited about working with Tuned Global to provide superior music technologies to music lovers. Tuned Global's deep experience in multiple markets around the globe helped us ensure that our ExploreMatch system delivers great listening experiences worldwide," Paul F. Titchener, Ph.D., FXSound Group President.
Tuned Global's music recommendation solution uses a hybrid approach to find relevant music suggestions, using algorithms, human input from experts, cultural context, users' habits and usage data combined with the all-important business intelligence and analytics that Tuned Global obtains from its current clients' branded music streaming, internet radio and downloading services. This mashup of various recommendation techniques will ensure the music suggestions are much closer to what the users like to listen to and are not as predictable and binary as the systems being used by others in the market.
About Tuned Global
Tuned Global is the leading business to business provider of white label digital music streaming and downloading solutions in Asia Pacific. With offices in Australia, Thailand, Indonesia and Singapore, the company enables brands to harness the #PowerOfMusic as a potent marketing tool in their digital strategies to acquire, retain and engage customers and to collect valuable data to get to know them better. McDonalds, Coca Cola, Samsung and L'Oreal have already trusted them to deliver digital music experiences. For more information please see: www.tunedglobal.com
About ExploreMatch™
The FXSound Group developed and licenses ExploreMatch™, the industry's most powerful and complete music database and recommendation service. ExploreMatch provides song recommendations and artist song lists that many feel are superior to Pandora, Echonest and other competing music service providers. The patent pending ExploreMatch technology has been in development for several years and contains information from over 12 million songs and 1 million artists worldwide. Click here for more information on ExploreMatch technology.