9 Jul, 2020
Tuned Global's white label music solution comes with a set of features allowing brands to launch their music streaming service quickly and cost-effectively. In order to keep the service engaging and always aligned with users' needs, Tuned Global release new features each month. These new features are made available to existing clients with no added cost, and to new clients, depending on their chosen plan.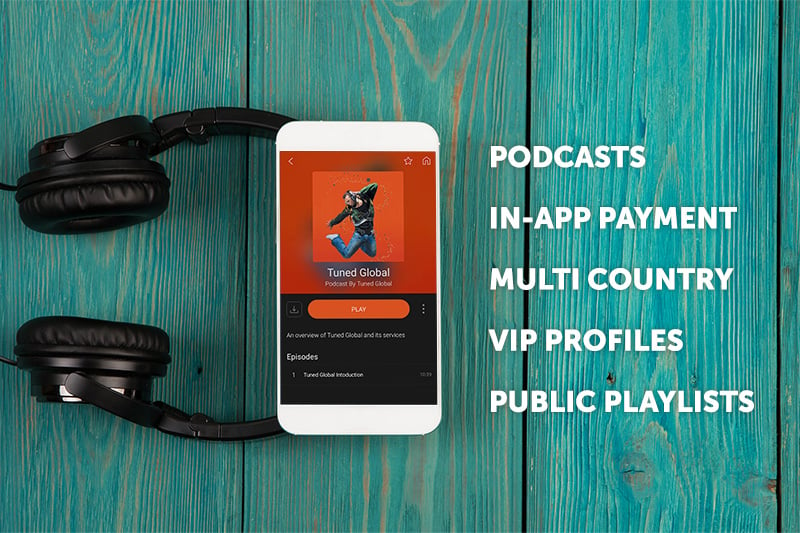 Over the last 6 months, Tuned Global has released multiple product enhancements, with Podcasts, in-app payment and multi-country services being the most significant.
#1 In-App Payment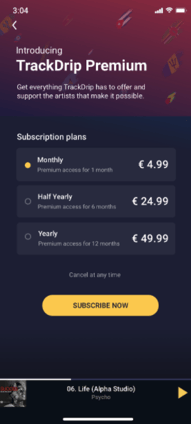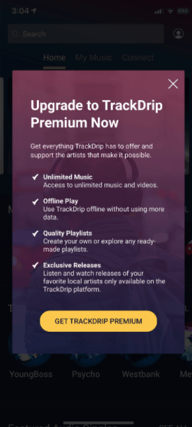 In-App Payment allows you to offer users the opportunity to purchase in-app content and features. Customers can make the purchases within your app, or directly from the App Store.
Tuned Global's clients can now enable in-app payments on Android and iOS, so users can subscribe to their streaming service without leaving the app. At the end of each subscription duration, the subscription automatically renews until the user cancels it.
(Note that both Google and Apple take a cut on the payment to allow you to proceed with in-app payment.)


Tuned Global has integrated RevenueCat, a 3rd party integration for in-app payments. They normalise the information coming from the app stores for updates to a subscription and also give our client deeper insights, tools and analytics on their in-app payments.


#2 Podcasts
In Tuned Global's turnkey music service, a Podcast is a show/program made of a series of episodes. Series can have several episodes which are the equivalent of chapters.
Users can favourite a Podcast and get alerted when a new episode has been published. They can also download an episode to listen to it offline.
Podcast series and Podcast authors are easy to find via the search engine.


#3 Multi-Country Services
The Multi Country capability is useful if your service is available in multiple countries with different languages, content and offers. It allows for better targeting in regards to users and marketing, including Subscription Options.
The homepage of the app, including the sliding carousel at the top, can be localised, which means that in addition to the existing language support options, clients can now feature different content and artists based on a user's country.


#4 Public Playlists for Verified Users
Tuned Global have added the ability to share and view public user playlists in applications. Verified users are able to mark their created playlist as public. This means it will be searchable in the app for other users to be able to find, add to favourites, add to queue, download and share.
#5 Public Profiles Extension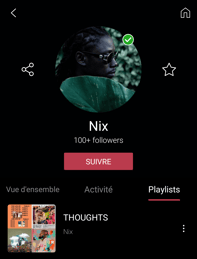 In the follow section of Tuned Global's turnkey music app, users were already able to follow a Brand or an Artist. We have now added more verified profiles types such as DJs, Influencers and Athletes (for a sport and fitness app for example).
These verified users can create Public Playlists, which are displayed on their profile page , along with their activity feed. Users can follow as many verified profiles as they like to keep up with their favourites.


#6 Stripe and Recurly Integration for Payment
We now offer a choice of subscription management options through Industry leaders Stripe and Recurly. The app captures the authorisation and ensures that only people with a successful ongoing charge continue with premium offerings.


Users are sent to Stripe's hosted payment page called 'Checkout' where they enter their details and payment information to begin the subscription. It accepts recurring subscription payments.



Recurly is a subscription management platform that handles all the complexities of subscription billing and recurring payments. It helps our clients to reduce churn rate due to payment issues such as when a card is declined or has expired. Their marketing tools allow for follow up with customers with a subscription about to expire.
If you are interested in discovering all the features offered by Tuned Global's B2B music streaming solution, have a look to our website or send us a request. We will happily share with you our front-end documentation.
If you are already a client of Tuned Global and would like to access these new features for your music service, please reach out to our team.