17 Mar, 2016
Tuned Global's Managing Director provides his assessment about the music streaming landscape.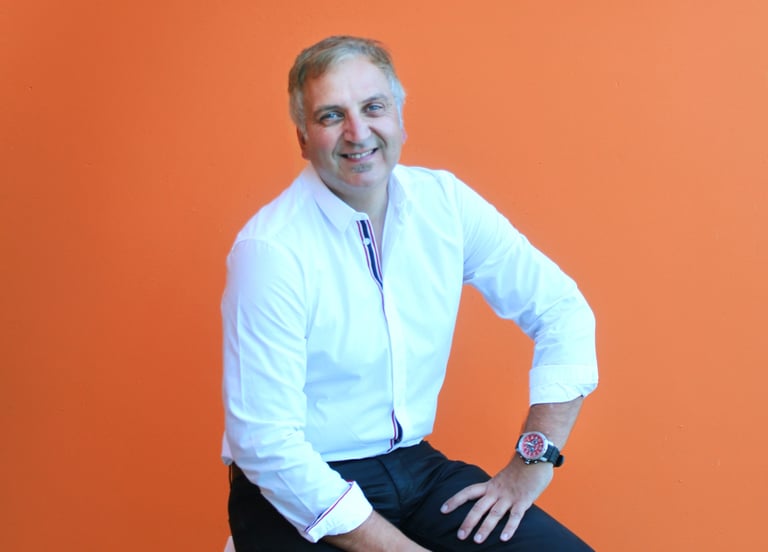 Interview of Con Raso, MD of Tuned Global, initialy published in Musica Asia.

Con Raso, the Managing Director of Tuned Global, provided us the opportunity for an in depth interview pertaining to some questions that we had about the current music streaming industry. A short introduction about the firm for those who do not already know, Tuned Global, is an Australian-based company providing B2B white labelled digital music streaming and downloading solutions.
1. What is your opinion about the reasons behind the recent spate of acquisitions within music streaming?
Con Raso: There has been a lot of media hype around closures and consolidations in the music streaming sector and we will continue to see that right through 2016. Pandora acquired some Rdio assets, including some of its technology and people a few months ago after the company filed for bankruptcy as well as Line that announced it is going to close Mix Radio.
In the first case, Rdio had some financial issues, but they were not losing large amounts of money as compared to many other music streaming providers. Rdio was directly competing with Spotify, without much differentiation, their problem is that they did not get enough market support. I believe Pandora saw an opportunity to improve their challenging relationship with the labels and to expand to an on-demand service in the near future.
The second case is a bit different. Line is a brand which tried to use the benefit of music to engage more with their customers. It is a great strategy that I truly support, however, the trap is to not try and develop a me-too app like Spotify or Pandora, competing directly with these mass market solutions without any differentiation.
Everybody loves music, but most of the population is not using music streaming yet. This number though is expected to grow by 600% in the next couple of years, which presents a huge opportunity to innovate and differentiate. There are music lovers who want access to absolutely everything and discover last trends and indie artists. On the other side are people who listen to only mainstream music or a particular music niche and want deep content in that genre only.
When brands like Line are developing a music streaming solution, they need to define which type of listener their customers are and the best way to make an impact positively on their core business. That is the only way to offer a worthwhile music solution that would be appealing for their market and customers.
2. Does growth of the major subscription services like Spotify and Apple Music in Asia, validate streaming moving to the mainstream and gaining commercial momentum?
Con Raso: Spotify first started in the countries with a high SES like Singapore, Hong Kong or Taiwan. They are not in Indonesia yet, although it is one of biggest mobile-first countries in the world! Apple Music has the highest coverage, but the iOS market share in Asia is very low compared to Android. What that said, it is true that these mainstream services have started sniffing out the opportunities in Asia. This all tells us something that we already know, people love music and are looking for ways to listen to it wherever they are.
The real challenge in the South East Asia market that I know pretty well is the commercialisation issue. People are more hesitant to pay for music than they are in Australia, UK or USA. To avoid raising that challenge Spotify and Deezer partner with telcos and are available only for the part of the population that are a client of that brand.
This situation forces local start-ups to innovate in order to provide the local population the music they want for free, which is great! It is also an opportunity for brands to explore ways to offer consumers the music they love, for free, with the ability to monetise it.
3. Universal have announced that it is the world's first billion-dollar streaming record company and Sony Music have stated that 24% of their recorded music revenues come from streaming. Is streaming the way forward for the music ecology as a whole?
Con Raso: We are delighted that the music industry has found alternative ways of building sustainable business models – the evolution record labels have had to go through by turning to digital music and streaming in a lucrative revenue stream for themselves will give comfort to the music industry as a whole.
All of the labels are supporting innovation and want to build the next big killer music service. It will be interesting to see what happens next. It is definitely a really interesting space to be in at the moment, but once again innovation and differentiation will be the buzzwords of 2016 in this industry.
4. The argument for a free ad supported model versus the premium subscription model. Which works?
Con Raso: Currently I think that the existing streaming solutions are only addressing the two pillars of streaming – the premium subscription model and the free model. The majority of listeners do not want to pay huge amount of money for music, but obviously artists need to be paid for their work. In my view the industry has to explore other options and hybrid business models.
We have started to see mass market streaming solutions and labels use "windowing", where they exclusively launch their new album on a certain platform to drive its subscriptions for a short period of time, and then release it later to the world through other services or via the web. Kanye West dropped his new album, The Life of Pablo, exclusively on TIDAL, although he is currently saying that it will never be available anywhere else. Some artists will hold back from streaming to increase sales – Taylor Swift did this before she ultimately went with Apple Music, after very publicly stating her stand on the issue of remuneration for artists.
My feeling is we cannot dictate to fans how they listen to music and forcing them to listen to it in a certain way. Expecting them to pay for multiple music service subscriptions is a futile strategy. Restricting the availability of music and making it difficult to obtain just encourages pirates to illegally download and share in-demand music. Let us innovate and find ways to give people what they want and deserve for a reasonable price, because ultimately consumers hold all the power.
In my opinion, there is an opportunity to merge the two business models for streaming music. A recent study by Roy Morgan Research shows that 37% of Australian people are happy to see ads on their mobile device, if it reduces their bill. If listeners can accept a small number of ads in return for a cheaper subscription, then the music streaming providers should be offering this.
There are a lot of other innovative services that could be offered to increase the number of subscribers and the value of the services. Monetisation of streaming services is not just about music content monetisation; there is a lot more to it than that. My feeling is that music fans will be more willing to pay for content and the opportunity to connect deeply with their favourite artists, rather than "naked" music. You know this is true when you look at the number of followers artists have on Twitter or Instagram and the revenue they earn from touring, merchandise or brand partnerships, rather than album sales. We need to ingest more personality into streaming apps, in order to deliver greater value and give users a genuine reason to favourite them.
Also, why not provide the option to subscribe to a specific artist channel or a specific playlist of the music they love, rather than having access to millions of songs? The reality is that unique monthly tracks used by the main streaming radio stations are typically around 200-250 and the unique tracks that Spotify users are accessing monthly is an average of about 200. Again, this puts lot of questions into perspective, regarding the choice of long tail versus short and also catalogue depth.
The more important question is music catalogue positioning and curation – providing the user with quick access to the 200 tracks they would actually listen to. The key is that listeners should really have the flexibility to pay whatever they think is of value to them and not be forced into a rigid subscription model.
5. How can brands, labels and streaming technologies work together to find a sustainable model for both users and the artists?
Con Raso: Until now, the music industry has looked at the subscription model when considering offering a streaming solution. Whereas many brands have identified that music can be a great marketing tool, if they offer it for free to their customers. Then we have the third-party technology platforms that have huge infrastructures that generate fixed costs every month, and are able to deliver the best music experiences to anyone even in countries with poor connections.
It means that music can be a big cost for brands that are not in a position to pay big advances to labels and tech partners for the type of service their customers want. And it can also be seen as too big a risk for the leadership of these companies.
I believe that brands, labels and streaming technology providers should be collaborating much earlier, as opposed to the supplier/client relationship that exists today. Collaboration means innovating together, understanding the expectations of a brand's customers and developing unique services that they really want.
Brands, labels and streaming technology companies have to share the risks and build win-win business models that can not only meet their goals, but will also meet both artists' and customers' expectations.
The old model, where labels would expect huge advances from brands is done. Music has become a loss-leader; everyone needs to work together to create better experiences, products and revenue streams, while respecting the demands of customers as well as artists' interests.