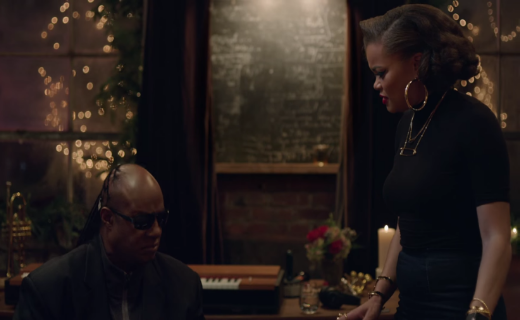 This year's Christmas commercial by Apple features Grammy superstar Stevie Wonder and American Jazz singer Andra Day. The ad has made its debut on YouTube.
With Stevie Wonder singing a classic song from 1967 "Someday at Christmas", the revamped version includes a refreshing Jazz twist by Andra Day.
The ad opens with Stevie Wonder at home, setting up the Garage Band recording program on his Macbook with the help of Voice Over, an accessibility tool for the blind. This app is a screen reader which allows the user to access their Macintosh or iOS device based on spoken descriptions. In this sense, Apple's efforts when it comes to accessibility of their products has the company undeniably emerging over many of its competitors who are sadly lagging behind.