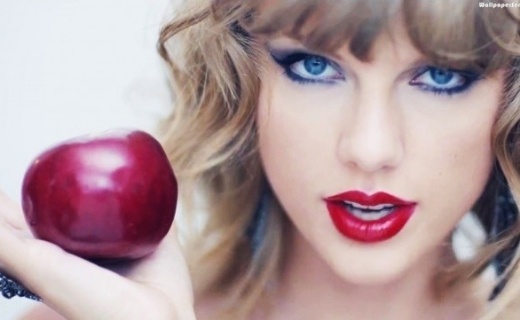 She's mega successful, she has millions of devoted fans known as Swifties and has a permanent place in pop culture history, thanks mainly to that incident Kanye West would probably prefer to remove from our memories. Now she has taken on the most powerful tech company and she won!
So the question beckons... Is Taylor Swift the most powerful person in the music industry? John Mellencamp seems to think so.
Taylor Swift takes a bite out of head to head with Apple
Taylor Swift is one of the most popular singers at the moment and she isn't afraid to go head to head with the world's largest tech corporation, Apple, over dispute of payment to musicians from their newly released streaming service.
Apple we're giving consumers three months of free trial to Apple Music, basically try it out and see if you like it... but Taylor Swift was having none of that! She wrote a 'Dear Apple Love Taylor' letter on her Tumblr page, and basically finished it with, "We don't ask you if we can try out the new iPhone and give it back after three months". Fair point.
To Apple, Love Taylor http://t.co/GN9jiRkqlj

— Taylor Swift (@taylorswift13) June 21, 2015
Her argument sure must have knocked over some major execs at the tech company because after 12 hours of writing the letter on Tumblr, Apple Music caved. This is the power of Taylor Swift, she is sassy and not afraid to tell people what she thinks to protect her music. Swift also tried this heavy-handed tactic with Spotify last year, when she only wanted to see her music being released on their premium subscription service and not on their freemium music service. But Spotify did not cave they dug their heels in and she pulled not only her most popular album 1989 to date, but her entire catalogue.
>> Read our article Taylor Swift pull's entire music catalogue off Spotify due to dispute over 'Windowing' issue <<
Apple took a different approach. Immediately after the Tumblr post went viral, Eddy Cue, Apple's senior vice president of Internet Software and Services, posted the following tweets:
#AppleMusic will pay artist for streaming, even during customer's free trial period — Eddy Cue (@cue) June 22, 2015
We hear you @taylorswift13 and indie artists. Love, Apple — Eddy Cue (@cue) June 22, 2015
Taylor re-paid the goodwill by publicly admitting she will put her album 1989 on Apple Music from the beginning. Great game of tug and war, with the winner being none other than Swift.
Musicians thank and admire Taylor Swift for standing up to Apple Music
Everyone was singing Swift's praises via their social channels for a huge victory in the music industry and to musicians. The singer and activist Billy Bragg applauded Swift via Facebook: "I have to take my hat off to her now that she has defeated Apple Music's attempt to give our music away for free on their new streaming service", "Taylor can do this because she exercises control over her own work, rather than following the standard practice of signing all rights over to her record company. We need to see more of this in the industry if artists hope ensure that the rights of creators can trump the might of corporations."
Click to tweet
John Cougar Mellencamp believes that Taylor Swift is the only one who is doing anything at all to save the music industry. He publicly commended her for standing up to the bully antics of Apple when they had announced they would not be paying artists for the trial period of Apple Music. "Look at this little Taylor Swift taking a stand," Mellencamp said, according to Billboard. "Where were musicians in Jersey? In Minnesota? We didn't want to have to fight, but we have to be ready to have that fight. Taylor Swift was courageous, man. But where was I, for that matter? I tip my hat to her, and everyone else should too."
Indie labels first voiced opposing Apple Music 3 month no payout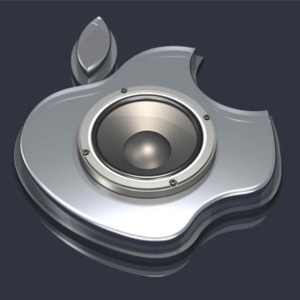 Independent music labels had been threatening Apple Music for weeks prior to Taylor Swifts public roasting... but they were ignored. The prospect of launching Apple Music minus the most popular indie artists was completely tangible. Music streaming services is where the majority of the world's indie labels seem to rely on revenue. "The independents are at a tipping point in the digital marketplace", Merlin Record's CEO, Charles Caldas, told an audience at Indie Week, an annual conference held by the American Association of Independent Music, or A2IM. "The more digital the market gets, the more store windows disappear, the better." Merlin Record Label and its members finally reached an agreement to get their music onto the service this week. This comes days after Merlin member label Beggars Group criticised Apple's plans to not pay them during the free trial period of the service.
Apple agreed to pay millions of dollars to avoid 'bad blood' with Taylor Swift
Neil Cybart, a former Wall Street analyst who runs a subscription news site focusing only on Apple, calculated how much it would cost Apple to bow under pressure from Swift. If 40 million people (out of about 400 million iPhone owners worldwide) try Apple Music for 3 hours a day over the free trial period, at Apple's 0.2-cents-per-song rate, the company would have to pay out about $400 million. Actually Apple did agree to raise Apple Music's royalty payout percentage to 71.5% in the US (58% to labels, 13.5% to publishers) and 73% in Europe, whilst Spotify only pay 70%.
And one wonders why the Cupertino tech giants bowed down to a 25-year-old pop starlet from Pennsylvania? She has 64.9 million twitter followers, 51.7 million on Instagram and 72 million fans on Facebook. She has a lot more devoted fans (Swifties) than they do and they're petrified. In return, Taylor re-paid Apple's good deed by declaring to the world that she would be happily placing 1989 on Apple Music's new streaming site. Good news for fans and Apple, and great visibility for the Apple Music launch.
After the events of this week, I've decided to put 1989 on Apple Music...and happily so. — Taylor Swift (@taylorswift13) June 25, 2015
Maybe Apple thought they would get one over Spotify by succumbing to Swift's needs and seeing how consumers and fans alike react to this good will gesture from them, by the public seen as caving in, by Apple seen as being in control. There has got to be more to this than meets the eye. Kanye West and Nicki Minaj have also both bowed down to the leggy and super powerful Taylor Swift at the recent MTV Video Awards, ultimately deciding it's not worth getting into a furore with the people's princess. Perhaps Apple were afraid of what happened to the celebrity owned Tidal, the backlash which engulfed the tiny streaming platform even before it took off literally crashed and burned and they didn't want to be seen in this light. It certainly appears that the world is Taylor Swift's oyster at the moment and she is the one calling the shots, record labels and music streaming companies beware and be warned, she is taking no prisoners.
>> Read our article on Is Jay Z's Tidal enabling rich musicians to get richer? <<
If you found value or insight from this post, please consider sharing it on Twitter or Linkedin. Thanks for reading!
Copyright Pictures Property: appadvice.com, laurenceourac.com