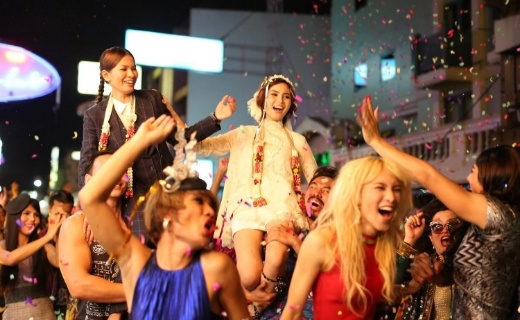 Smirnoff, has been leveraging music in marketing for decades by producing iconic marketing campaigns and successfully moulding a culture and a lifestyle for their brand. The British multinational company started the "Smirnoff Sound Collective" in 2014, which is aimed at breaking down the barriers between artists & fans. Earlier this year, Smirnoff announced a multi-year partnership with Live Nation to become the official sponsors in 26 music festivals around the world, such as Tomorrowland. Innovation forms a crucial part of this company's growth strategy, always pushing the envelope when it comes to advertising campaigns and engaging with their consumer.
Driving sales is becoming increasingly difficult for alcohol companies due to communication constraints imposed by regulatory organizations. Millennials have been a favorable target consumer for these companies and in order to reach this group, they need to innovate and be more creative. Using music to engage with millennials is exactly what alcohol companies, like Smirnoff, have been successfully doing for decades. Smirnoff Vodka is now the world's biggest-selling spirit by volumes, according to adbrands.net. The big idea for Smirnoff is to create a lifestyle for its brand, developing a welcoming environment that associates a positive experience with its products through the #PowerOfMusic.
Smirnoff launches Smirnoff Electric with 'inclusive' music video
Diageo vodka brand Smirnoff is collaborating with icons from the world of dance music in the international launch of a new product line of liqueurs called "Smirnoff Electric".
The Diageo-owned brand will celebrate the launch by fuelling the ultimate global music collaboration, known as #WhatWeBring. They have collaborated with up and coming popular musicians Kiesza and Djemba Djemba, making their song "Give it to the Moment" the theme music for the #WhatWeBring movement globally. This will be Diageo vodka's largest ever global marketing campaign which celebrates the brand's principles of inclusivity. The aim being is to create a global social movement enriched by music collaborations that span across the globe with the catchy hashtag #WhatWeBring. The campaign also celebrates diversity of age, race, gender, sexuality, culture and style. The music video was shot in Bangkok via an iPhone, which is clever way to appeal to millennials as it is preferred smartphone in this group.
A full length documentary will be released in November, which follows musicians from around the globe as they remix tracks and shows off their talents. Artists set to mix the track come from different genres including hip hop, pop, Shangaan electro and old and new Japanese styles. The five artists from five different continents are: Toy Selectah from Mexico, Nozinja from South Africa, Laura Jones from the UK, Kosmo Kat from Japan, and Cassian from Australia, Smirnoff's VP for Global Content, Tim Parkinson, says the campaign aims to "mobilise a community" by bringing people together with Smirnoff Electric spirits.
"We believe millennials is a psychographic, not a demographic so #WhatWeBring is unlike anything we've ever done before, designed to carry a message of inclusivity around the world.
"We want our actions to mobilise a community and help them articulate their belief – that 'including' is how we create a better present and better future."
Click to tweet
Smirnoff continues to appeal to music fans through new collaboration with Mixmag
Smirnoff continues with their quest in converting music-loving fans into brand-loving fans with their new partnership with Mixmag, which will see the two brands stage live events at the magazine's offices. This global marketing campaign has been reported to be in the seven-figure deal with dance music brand Mixmag Media, recruiting DJs to perform at several nightclubs in addition to producing the video for the Diageo-owned vodka company.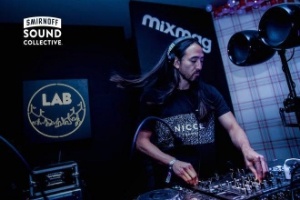 The collaboration between the two is a strategic move for Smirnoff to reach out to Mixmag's estimated 22 million subscribers on YouTube.
The partnership will continue to be creative and build on the Smirnoff Sound Collective, an initiative the brand launched last year in order to bring fans and artists closer together, and provide a platform for new music talent. Mixmag will host live events which will be streamed online from London, New York and Los Angeles, forming part of its Smirnoff partnership entitled "The Lab".
Matt Bruhn, Global Brand Director of Smirnoff, said: "We want to grow the exposure of the artists in our collective and break down the barriers to bring new artists, music and content to fans all over the world.
"Smirnoff wants to invest in and support the talent of tomorrow by building long-term partnerships with authentic and credible partners like Mixmag. Our shared belief that music is the ultimate tool for bringing people together makes this a very exciting collaboration."
Alcohol companies use music in their marketing strategies
Many alcohol beverage brands, such as Jack Daniels, Heineken, and Jim Beam, use music as part of their marketing strategies in order to engage consumers in a creative manner. Music is a way to reach out to millennials by offering them a channel where they can express themselves through brands. With communication constraints on advertising their core products, these brands must think creatively in order to engage audiences, particularly the millennials. Alcohol brands entice consumers by exciting them with an emotional experience using music and videos to demonstrate a lifestyle.
The goal is not to simply expose consumers to a particular product, but to create an environment in which they are actually interacting with the brand by"befriending" the product and integrating it into their personal and social relationships. Engagement also involves generating subconscious associations with brands. These companies use music to create a positive image and memorable experience that consumers can relate to and by doing so, create a lifestyle for their brands.
Smirnoff Vodka is one of the world's biggest-selling spirit by volumes and one of the main trophies in the cabinet of drinks by Diageo. Its advocacy marketing sends a strong message of creating a "global social movement powered by music collaborations that span the globe". Its marketing campaign has produced some pretty cool stuff, incorporating music to capture millennials and leveraging this audience as a front-runner in the world of advertising. Moreover, because millennials are bespoke and creative, they influence older generations with their style. Smirnoff has successfully used music to communicate a strong advocacy message about celebrating inclusivity and embracing diversity through a shared passion for music.
If you found value or insight from this post, please consider sharing it on Twitter or Linkedin. Thanks for reading!
Copyright Pictures Property: diymag.com, Youtube.com