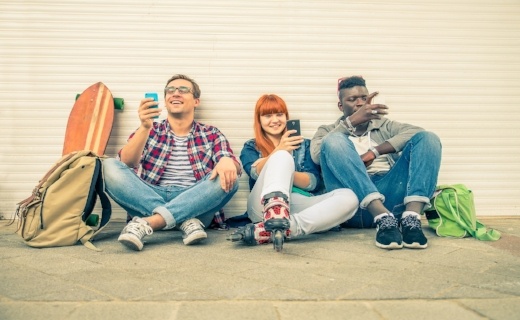 Studies show that music helps with fundamental tasks like learning. It also improves memory and drives engagement. Adding a musical element to your marketing can build brand awareness, customer engagement and personalise the customer experience. Here are a few examples of the way in which music can help with your digital brand strategy.
Seeing the world through the Snapchat lens
Snapchat has been a consistent contender in the high engagement sweepstakes, with a whopping daily active user base of a reported 150 million. Of those users, 60 percent put up content on a daily basis. With those types of engagement numbers, it is no surprise that Activision chose this platform for its "Call of Duty: Infinite Warfare" marketing campaign. An easy-to-use zombie filter lets users take video of themselves singing "Relax," by Frankie Goes to Hollywood. Music, zombies, karaoke and video games come together in a creative stew that's getting spoons moving around the world. A mic-dropping zombie is only one way that brands are using mobile apps to boost engagement.
Brands are cashing in on augmented reality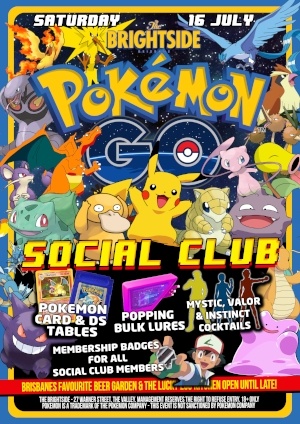 Where Snapchat encourages users to create their own content, augmented reality games, like the massively popular Pokémon Go, encourage users to get outside and catch them all. Leveraging location-based technology, Pokémon Go took everything a step further, with many businesses capitalising on the game to increase foot traffic.
If you're one of the lucky locations with a PokéStop or gym, you have a wealth of opportunity to integrate this latest craze with your brand strategy. Anywhere that serves food has an obvious return on keeping the local PokéStop lit up with a lure. Businesses are investing to keep luring Pokémon players to their stores and increase traffic and sales. With some locations in big cities seeing a traffic uptick of 30 percent or more, it is certainly worth the investment.
In Australia, music is an important element to attract both players and pubcrawl patrons as they meet at Club Parties themed around the franchise. Live music and DJs entertain the players as they go old-school with the game, trading cards and battling it out on Nintendo DS.
The world gone massively mobile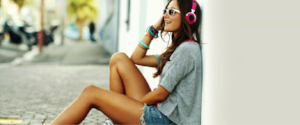 Mobile is the way to connect with today's consumers. People use their phones to access online information more often than they use computers. In fact, 80 percent go online using a phone. Media consumption is also up on mobile versus desktop. People use their phones more often and for longer periods of time. If you're not on the mobile marketing bandwagon, you could be missing out on a huge chunk of the market.
Of course, building digital brand strategy on mobile isn't as easy as a few blog posts and a video or two. One of the best ways to engage today's consumer on mobile is through music. Music streaming now accounts for 32 percent of all digital music sales. Today's consumer has a soundtrack, and you need to be listening.
With more than two-thirds of consumers reaching into their pocket for an all-purpose device, smartphone, brands need to refocus marketing investments to capture the growing mobile audience. Music is a proven tool to boost engagement and push forward your brand strategy. Big brands like Coke Zero, Redbull and Starbucks have all shown the efficacy of using music to improve their digital brand strategy. Whether you use loyalty programs, insanely catchy jingles or user-generated content, music is surely an engaging content to connect with consumers on this think mobile era.
If you found value or insight from this post, please consider sharing it on Twitter or Linkedin. Thanks for reading!