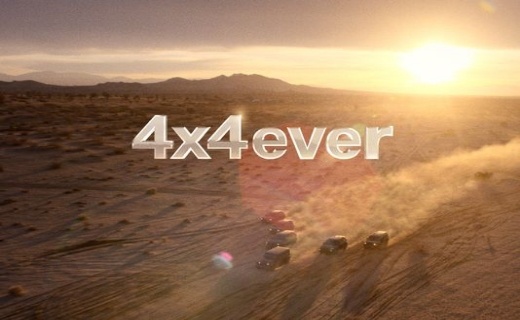 Jeep used music in a bid to engage millennials and reinforce its brand identity, just in time for its 75th year anniversary at the Super Bowl 50. The ad named "4x4 Ever" is the most Shazamed ad of 2016 to date, and another ad called & "Portraits" won an award from the coveted Clio advertising industry competition. Both ads reflect on the brand's rapid growth in recent years and are aiming to increase global sales by boosting Chrysler, Fiat and Jeep's combined sales to more than 2 million vehicles in the next five years.
Jeep is one of the brands under global car manufacturer, Fiat Chrsyler Automobiles (FCA), and we've seen the company leverage music for sometime now. Pairing the right music with the right car brand in the right campaign is proving to be a unique form of artistic expression for the automobile industry, and is a means to reach a niche audience, particularly millennials, who appreciate music in advertising.
Custom made song for Jeep's "4x4ever" ad builds brand affinity
The "4x4ever" ad, which ran in the fourth quarter of the Super Bowl 50, is contemporary and set to original lyrics and a original music score custom made specifically for the spot, sung by a Sony musician, Morgan Dorr. The ad "celebrates the formidable story of capability that has transcended time and designs, and reimagines the idea of 4x4 to mean living a life that is without boundaries," the automaker stated. The song brings to life the idea that 4×4 goes beyond solely representing those who blaze the "Trails of the Rubicon and Moab" with lyrics conveying the attitude that embodies the vehicles' off-road soul and on-road performance.
The ad which was released in time for FCA's 75th year anniversary, cleverly used an original track to communicate a distinct brand personality as being tough, courageous and resilient after almost 8 decades of being in the market. This song choice has unleashed a powerful brand archetype that helps consumers understand what the brand stands for. The ad's rap-like beat effectively captures the attention of millennials, and the images showcasing people from different cultures positions FCA as global brand. FCA announced last week that it will begin selling Jeeps in India by the middle of this year. FCA also began building Jeeps in new plants in Brazil, China and Italy. This is all part of a bigger global marketing strategy.
Click to tweet
What is notable and differentiates Jeep from the other ads launched at Super Bowl 50 is it's the only brand, which did not feature a big artist or a hit song. Olivier Francois, global chief marketing officer for FCA, speaks of this strategy: "We all know this group of people [millennials] don't like classical advertising," he said. "They don't want us to just slap some hits they already know in a commercial. They want to discover trends. So, we have to behave like them and discover trends and share. We started with big names before. But today, I'm developing a very intense dialogue with millennials through emerging artists.
"4x4ever" with its original track is a risky yet clever strategy from Jeep, which solidifies brand affinity and identity with its consumers, making Jeep the true standout hero for FCA. A hip and original track for a rich narrative definitely gives this ad a strong brand recall for millennials. To date, "4x4ever" has had 1, 446, 573 hits on YouTube and has resonated strongly with fans, with commentaries on how the ad was one of the best ads of the Super Bowl 50.
This is not the first time Jeep has used an original song to showcase its cars. Back in April 2015, Jeep Renegade was launched with a 60-second commercial featuring "Renegades," performed by X Ambassadors and written by Sam Harris and Alex da Kid. Invoking "pioneers, rebels and mutineers," the song speaks mainly to the generation of American Millennials that are the prime and initial target for the new compact crossover. The track turned out to be a huge hit, climbing to no 15 on the Hot 100 Billboard charts, and was no. 1 on Five Billboard Charts.
The #PowerOfMusic connects automotive brands to consumers
Fiat-Chrysler CMO, Olivier Francois, is a former music producer, and hence can see the value in using music to establish an emotional connection with a brand. In this case, an original song establishes brand identity and affinity that enables music fans, consumers and millennials feel more connected with the product. The ad, which displayed grit and edge was used with an original song and rendered with strong cinematography, reinforces Jeep's brand archetype as the HERO. He adds, "Music continues to be one of the strongest ways we have to authentically align a brand with the relevance of a moment -- in this case, reaching millennials. '4x4ever' was created as an original song specifically for the brand because there was no other piece of music that existed that could tell this Jeep story."
We've seen how other car makers have been using music to increase interest in their brands and to build a loyal community. Marketers have become acutely aware that music continues to be an effective way to create personal and meaningful affiliations with target consumers.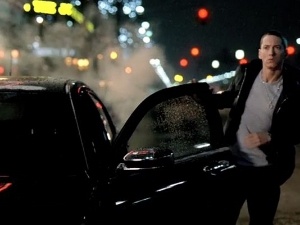 Fiat Chrysler Automobiles has a history of leveraging music to connect with audiences emotively. At last year's American Music Awards, the company partnered with Interscope Records and became the official sponsor of the show. The brand figured out a very cool way to incorporate music to differentiate itself from the rest of the automobile trade. The advertising approach is unique and speaks to its targeted consumer on an authentic level . By collaborating with Universal, Sony and Warner record labels, Fiat used music as its advertising hook and as a result, the brand was exposed to a younger mass audience of music fans.
American Honda also saw the #PowerOfMusic when it teamed up with Woven Digital to announce an original series called "Uncharted: The Power of Dreams," which aimed at connecting with millennials via rich story telling. Essentially, Honda introduced audiences to the lives and talents of emerging millennial musicians.
Chrysler leveraged a marketing strategy which saw benefits for both brand and band when it used legendary musician Bob Dylan's 2000 song 'Things Have Changed' which plays in the background of the ad over images of a young Dylan, James Dean, Marilyn Monroe and other American icons. Iconic music was used in this campaign to reach younger audiences, giving timeless songs a new lease of life in a two-minute long ad speaking about American pride, "Is there anything more American than America?" It was a beautifully shot advert with clips dating back to the old days. Music was an effective marketing tool because of its content and ability to stimulate social interaction, re-introducing new music fans to legendary music and thus drive brand loyalty.
A study from Nielsen explains how music in advertising is powerful and can drive sales, especially with large price tags, i.e. a Jeep. The research indicated that commercials with some form of music performed better across four key metrics — creativity, empathy, emotive power, and information power — than those that didn't. Jeep's use of music in this ad delivers a strong brand identity, and makes them stand out from the clutter of automobile brands. Music is one of the best way to resonate with millennials, and an original song choice reinforces the message that Jeep is trying to convey by demonstrating the brand's personality
Using music in conjunction with the visual ad, is designed to pull the viewers in and helps to create a memorable consumer experience. Jeep's anniversary year comes at an opportune time for FCA, as sales of trucks and SUV's continue to propel the auto industry. Jeep's brand sales were up 15% in January, which offset declines in FCA's Chrysler and Fiat brands, enabling the automaker to post a 6.9% total sales increase, Automotive News reported last week.
If you found value or insight from this post, please consider sharing it on Twitter or Linkedin. Thanks for reading!
Copright Property Pictures: freep.com, YouTube.com, wired.com