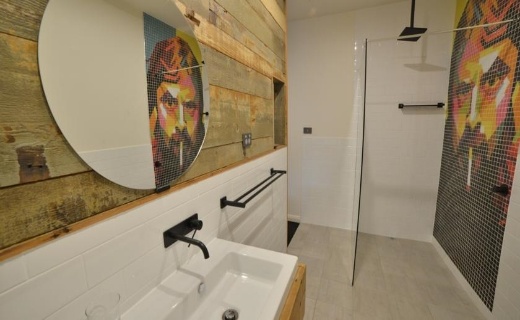 Hotels are really seeing the value of using music to build brand value, and this article illustrates 3 hotels from across the globe who are using music in different ways in order to engage their patrons and offer a holistic branding experience. From music download cards, to live music and music tribute rooms , the opportunity to grow brand affinity and enhance guest experience through thoughtful use of music is strong and valuable. Because of its power to evoke strong emotions, music can empower brand-consumer relationships.
Mood Media's Holistic Guest Experience Indulges the Senses
Mood Media is renowned for creating background music, but now the Texas-based company, is introducing guests to a holistic sensory marketing experience: from music to digital signage, on-hold messaging, scent marketing and professionally designed sound systems.
"In recent years, with the explosion of mobile technology, and in particular with travel apps and independent review sites, it's critical that hotels find ways to make the total experience more personal and interactive," said Jaime Bettencourt, SVP - premier sales & account management, Mood Media. "Integrating media technologies such as Mood Presence provides a powerful point of connection and discovery."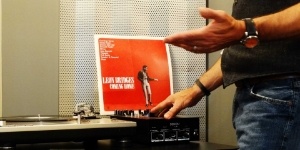 She added, "More than ever, hotels need to focus on the design of the total guest experience and, most importantly, on the experience at and inside the property. Ultimately, that is what guests remember most; it's what creates preference, repeat stays and loyalty. The in-person experience is what drives online reviews, ratings and word-of-mouth recommendations."
>> Read our article Hotels use music to drive loyalty for a younger hipper crowd <<
Exclusive and distinctive experiences is what mood media excels at providing for their guests. The company approaches this concept, called "Experience Design," as a holistic strategy, which means ensuring that every touch point communicates the brand's' values. Differentiation is created with a strategic approach to the in-person experience. "Audio, visuals and scent can work together to convey your brand and speak to your clientele," said Bettencourt. "Consistency is critical."
Click to tweet
Mood Media offers hoteliers a competitive edge by providing the value of working with a single-source provider that integrates various components of the whole guest experience. "Our holistic and strategic approach to a great guest experience enhances the value and quality of the solutions we provide," said Bettencourt. "As such, the solutions we provide help our clients differentiate themselves and ensure that they are able to maintain a consistent guest experience across their entire footprint."
Music download cards now double as hotel & resort room keys.
The concept of music redemption online has had phenomenal growth of late with coffee house Starbucks offering redeemable download card codes at its retail stores. Furthermore, L.A.-based Private Label Music offered this idea to its hospitality clients (Four Seasons Hotels, Ritz Carlton, Rosewood, Capella, Westin and Heavenly Spas, Ojai Valley Inn, Bellagio, Luxor, Waldorf Astoria and its newest albums for Coeur d'Alene & Duniye Spa) as an alternative to physical music CDs and it was received with enthusiasm. Boutique city and resort hotels are now taking this concept to a new level by offering up their room keys to double as free song redemption cards to guests upon check-in.

The eco-friendly cards are post-consumer color plastic carrying the hotel's key photo, logo and phrase as well as a unique pin code on the back which is good for the guest's redemption of a song from the property's branded album.Essentially, when hotel guests receive the cards at check in, they download a free song and are then given the option to purchase the album in its entirety. When this transaction occurs, the Private Label Music pays a $2.00 per album royalty to its affiliated hotel.
Introducing Australia's first Boutique music hotel
If you're looking for your next getaway to be a bit more trendy, then look no further than this Australian beachside hotel Boogie Woogie Beach House. This is Australia's first music-themed boutique hotel, and is on the fast track to becoming a fresh live music landmark. Every Friday night and Saturday lunchtime, this hotel features live music acts and has already been privy to sold-out performances from the likes of Diesel, The Audreys, Mick Thomas, and The Celibate Rifles, with a 22nd of April appearance from Tex Perkins & Charlie Owen.
"When the Celibate Rifles heard about Boogie Woogie they phoned us," said co-owner Stephen "Doss" Doessel. "They asked if they could stay and play a gig, as they wanted to go surfing."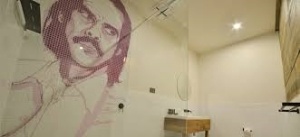 The hotel invites guests to a one-of-a kind holiday experience, saying, "Want a NSW beach holiday that combines food and destination: where you can party to live music, eat like a king, stumble upstairs to your designer room, then wash away any evidence in the surf over the road next morning?".
At the end of an evening when lodgers at the Boogie Woogie Beach House retire to their rooms, they'll find each room decked out in tribute to an iconic musician, such as Nick Cave, Dave Grohl, David Bowie, Louis Armstrong, and one devoted to the beloved mixtape. Patrons at this boutique hotel are given a truly unique and authentic music experience.
With brands increasingly searching for ways to stand out in a cluttered world, music is one of the most powerful ways to resonate with consumers. These 3 hotels successfully used music to add value to their accommodation services. When used thoughtfully, music can offer hotel guests an authentic brand experience that can drive customer loyalty. Offering consumers a holistic approach, interconnecting all elements of a guest's hotel experience from touch, to sound to sight to taste, can certainly influence purchasing behaviour. This type of brand experience is what these hotels are offering to patrons, which is essentially buying time into people's brains. The better the brand experience, the more likely your brand will act as an afterthought in the consumers minds and the more likely they are to buy your services. It's all about creating an authentic connection with consumers, and music is a universal language which can dramatically drive purchase and customer loyalty.
If you found value or insight from this post, please consider sharing it on Twitter or Linkedin. Thanks for reading!
Copyright Pictures Property: agoda.com, businessinsider.com.au, skypebookings.com