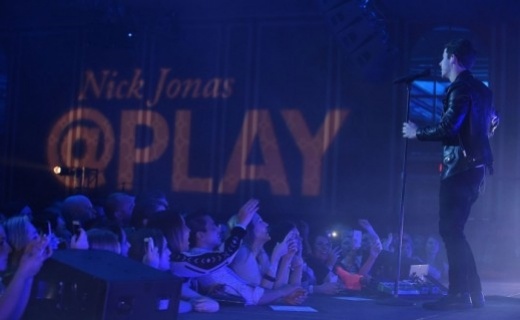 There appears to be a growing trend of hotel chains teaming up with music artists to attract a younger, hipper millennial crowd offering memorable consumer experiences.
In June of this year, Marriott International who represent 19 hotel brands such as Renaissance Hotels, have partnered up with Universal Music Group for a year-long global partnership. The collaboration which will see musicians such as A-Trak, AWOLNATION and The Lone Bellow perform single VIP concerts to competition winners and loyalty card holders.
Marriott is not the only hotel who is partnering with record labels and musicians. Earlier this year, Hilton Worldwide inked a similar deal for five years with Live Nation, making it the hotel's official partner. The campaign is called "Hilton@Play" and will stage a concert series with pop artists, such as Nick Jonas and Paramore.
Marriott International and UMG collaborate to give consumers a unique music experience
Marriott International and Universal Music Group have come together to create a first-of-its-kind global marketing partnership, rewarding consumers with a unique and memorable #WithTheBand experience. It started on June 30, 2015 and the campaign will run for a year, premiering live performances for their hotel guests globally. The collaboration is all part of a master plan in order to engage a new young generation of travellers by connecting with them using the #PowerOfMusic.
The marketing partnership includes exclusive performances by established and emerging recording artists, branded video series, social content, music downloads, concert ticket offers and more.
"Our new partnership with UMG reinvents the way we market to next generation travellers," said Karin Timpone, global marketing officer, Marriott International. "We are bringing together the global traveller and the universal language of music in order to create and deliver unique experiences. The partnership will also help to amplify the benefits of the Marriott Rewards program for both new and loyal guests."
This unique offering also allows touring artists the chance to stay at Renaissance properties for free in exchange for recording an impromptu song at participating hotels in the U.S., which will then be distributed on the travel companies' social media channels. What a memorable experience this will be for thousands of consumers by capturing the interest of a younger crowd through music. It's also a win-win situation for both parties with consumers and artists creating really unique experiences for both guests and enhancing their stay with them.
"We are thrilled to partner with Marriott International as they share our determination to build progressive, creative, long-term relationships with brand partners. This relationship brings to life our vision to develop truly integrated partnerships beyond standard transactional opportunities for our artists and their fans around the world," said Mike Tunnicliffe, executive vice president, business development and partnerships, UMG.
Click to tweet
Marriott Rewards have more than 50 million members who will be eligible to participate in more than a dozen sweepstakes in order to win VIP concert experiences. Exclusive to loyalty card holders and for the first time ever, they will have the opportunity to attend UMG-sponsored events and after parties at premiere music industry events and festivals.
Hilton Worldwide connecting with travellers with @PLAY exclusive performances
Hilton Worldwide have also utilised their loyalty program Hilton HHonors Members to include a strong musical content strategy in order to engage with their consumers, by giving them once in a lifetime experiences.
To form part of their Hilton@PLAY concert series, Hilton is benefiting from their relationship with Live Nation, with an offer to exclusive rights to their fully integrated global music platform, which includes concerts, VIP access, digital media, ticketing, content and performance venues. To finish off the year and kick off their musical campaign in true style, their first @PLAY concert series will welcome Neon Trees to Washington Hilton for an exclusive performance on December 5. Members of the Hilton Rewards cards only need to redeem their points to be offered this memorable experience.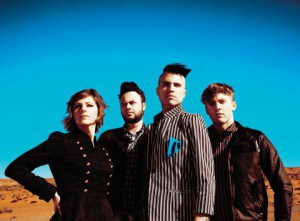 "After visiting New York, Dallas, Chicago and London, we're excited to close out this year's Hilton@PLAY concert series in the backyard of our McLean, Va., headquarters," said Mark Weinstein, global head of customer engagement, loyalty and partnerships, Hilton Worldwide. "For nearly 100 years, Hilton has set the stage for some of the world's most memorable and iconic moments. Next month, Neon Trees will join a list of famous musicians who have performed at Washington Hilton, including The Doors, Jimi Hendrix and Stevie Wonder."
ibis Hotels partner up with Deezer to benefit Australian music community
Budget hotel chain ibis Hotels have partnered up with French music streaming company Deezer, in what will be an innovative marketing campaign to benefit music fans as well as the entire Australian music community.
The vision is to make music accessible so that it can be incorporated into the every day lives of Australians. ibas PLAY will be available to all guests of ibis, ibis styles and ibis budget, granting access to geographical gig guides, tastemaker curated playlists, reviews, music community news, artist interviews, photo galleries and exclusive ibis Hotels created content.
Bridie Commerford, Vice President of Marketing & Communications for Accor Australia, said "Accor has worked incredibly hard to develop an offering that today's young music fans will enjoy and find tangible value in. We understand that typically fans of live music travel far and wide for shows and festivals, and spending money on expensive accommodation is not a high priority. Our ibis hotels across Australia can now cleverly play the role of trip planner, enabler and host, while providing exclusive opportunities that no other hotel group can provide."
These hotels who are incorporating music strategies into their loyalty programs leverages the opportunity to make their brands stand out from their competitors through sound. After all, creating an authentic connection through music that consumers respond to creates a positive environment and a sense of belonging for music fans. Music fans are among the most loyal and passionate fans in the world, and associating these hotels with upcoming and popular music artists give their brands a fresh and young spin. Hilton, Marriott and iBis have cleverly devised a strategy by incorporating music as their hook, differentiating themselves from other hotel services by offering exclusive content and most importantly, converting music-loving fans into brand-loving fans.
If you found value or insight from this post, please consider sharing it on Twitter or Linkedin. Thanks for reading!
Copyright pictures property : business wire.com, YouTube.com, tag loom.com