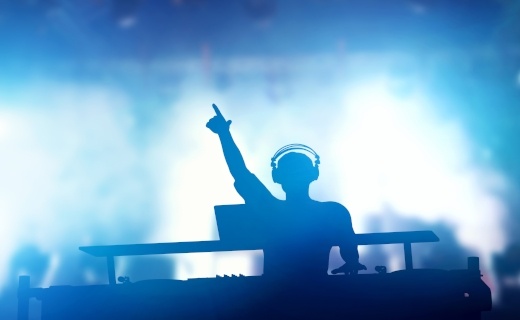 You don't need to be a music producer to offer music as a reward to loyal customers. Build your brand engagement by introducing an element of music, whether it's tickets to the latest gigs or a subscription to music streaming services. It's not always about running discounts or cash back offers. In fact, consumers are beginning to demand experiences from brands more than ever, according to Momentum Worldwide.
Here are 5 ways to incorporate music in your loyalty program to build brand engagement and give the consumers what they want:
Music Streaming
Starbucks have seen that the sales of their seasonal CDs have lost popularity over time, and decided to change up their traditional compilations with a new kind of mix-tape to engage their customers.
By partnering with a music streaming services provider, Starbucks was able to give the gift of music to their customers. Customers can now view what is playing at the Starbucks store they are in, save Starbucks-curated playlists and listen to these playlists. Since it began, Starbucks has been able to reach more than 7,500 company-operated stores and 10 million My Starbucks Rewards loyalty member and users of the music streaming service. That's an awful lot of consumers reached for such a simple engagement strategy.
A campaign run by Coke Zero last year racked up a whopping 166k hits and a 15% conversion rate. The campaign consisted of an interactive 'drinkable billboard' that allowed viewers to 'drink' Coke Zero. The company enlisted a music discovery app, Shazam, giving consumers the ability to share their love for Coke Zero and redeem free Coke Zero bottles to drink.
The campaign gave Coke multiple opportunities to connect with their customers, including radio advertisements, handing out flyer that turned into straws and cups and broadcasts at concerts and sports events. Consumers who "drank" the whole coke, or filled a whole glass were rewarded with a free bottle of Coke Zero. This was all made possible through the music app, Shazam.
According to Momentum Worldwide, 89% of millennials like brands that sponsor a live music experience. "This research proves that people welcome brands into their music experiences; it's the brand and marketing world's challenge now to do so in a way that is unobtrusive, memorable and provides authentic value to both sides. There's never been a better time to align brands and music", said Momentum Worldwide's VP, Glenn Minerley.
Speaking of live music, Red Bull has appropriately combined this and new musician promotion – see below.
Promoting Musicians
Red Bull has created a beast of brand engagement. Since it began in the 1980s, Red Bull has integrated music into their marketing in a number of ways to enhance their brand engagement strategy. Every year, the Red Bull Music Academy tours to one city where they showcase the top artists chosen from the thousands of applicants they receive each year. Red Bull flies out students and popular artists to create a Red Bull Records track with an ad campaign.
It doesn't stop there; Red Bull even has a Music Publishing quarter that fronts up the studios, production, publishing and rights-management abilities for budding musicians.
This campaign has been a worldwide success as the company continues to host ongoing workshops, club nights and curates lineups at festivals for over 60 countries nearly 20 years after it started.
If you found value or insight from this post, please consider sharing it on Twitter or Linkedin. Thanks for reading!
Use our interactive tool to measure if your brand engagement is effective. Get the link to the tool below.