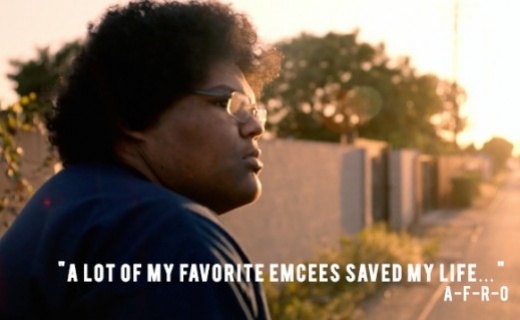 American Honda has partnered up with Woven Digital to announce a new original series, "Uncharted: The Power of Dreams," which aims to connect with millennials via rich story telling. They are essentially introducing audiences to the lives and talents of emerging millennial musicians and in turn, Honda is hoping that by collaborating with the hip brand Woven Digital, they will drive younger audiences to their 'Honda Stage' which was established last year in June.
The web series which will debut on Woven's Uproxx social news site and its associated digital channels, features a new artists every episode. The first episode, which premiered last month, featured Los Angeles based hip hop artists A-F-R-O.
Honda music stage and "Uncharted" are part of an ongoing effort by American Honda to engage millennial consumers through music, pop culture and digital entertainment content.
Uncharted : The power of dreams campaign
Uncharted was created as part of Honda's music stage program which also has its own YouTube channel. It was created to strengthen the connection with a younger generation through rich storytelling. The series also breaks new ground for Honda Stage, adding an element of emerging talent to the mix, complementing the brand's overall commitment in producing quality music content for music fans.
The partnership will leverage Woven's expertise in creating content that resonates across youth culture, enhancing efforts to create a highly engaging platform through a new and innovative approach.
Meet the 1st artist from #WhoIsUncharted: @afro_allflows http://t.co/aAcYTXdicC pic.twitter.com/UpqnnldPdS

— Honda Stage (@HondaStage) September 24, 2015
"Partnering with Woven Digital to launch Uncharted is a great opportunity to amplify the reach of Honda Stage while sharing the powerful stories of young artists pursuing their dreams," said Tom Peyton, AVP, Marketing for American Honda Motor Co. "A deep appreciation for music has been a common thread between Honda and our customers for decades now, and pairing that with the power of artists pursuing their dreams and how their musical journey has positively affected their lives and those around them is incredibly moving and important to share."
In the first of the 10 show series, we are introduced to a 17-year-old newcomer to the hip-hop genre called A-F-R-O. Each series runs for five to seven minutes and will air roughly every fortnight. In addition to Woven's millennial-targeted UPROXX.com, the series Uncharted will be available via the social channels of Facebook and YouTube.
Honda delivering music to reach millennials via 'Honda Stage'
With Honda finding television a challenging medium to reach its largest targeted demographic 18-34 year olds, they decided on a major facelift of their marketing strategy in June last year. They decided to incorporate the #PowerOfMusic into their marketing strategy in reaching out to the millennials who primarily function with their smartphones.
Honda has injected over $50 million dollars into a new music platform called, Honda Stage. The brand teamed up with seven partners ensuring their presence at music festivals would enable a younger demographic to connect with them via channels such as Founders' Governors Ball, C3's Austin City Limits and Live Nation's Music Midtown in Atlanta.
"It's big a play for us, because this is very expensive, and much bigger than the cost of a few experiential events," says Tom Peyton, Honda's associate VP of advertising. "This is us moving into the big-time content marketing business."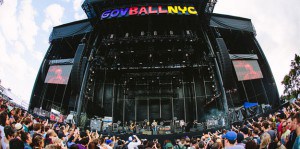 With new youth products from Honda being released such as the HR-V and the Civic, which is targeted at under 35's, the marketing team at Honda channeled their focus on what millennials love to do best, listen to music. Honda successfully used the #PowerOfMusic as a strong marketing tool to extend their brand's emotional footprint outside physical car stores. Honda was able to connect to millennials by associating its brand with music. Specifically using music in order to establish an emotional connection with Honda, also increases brand recognition, creates excitement and buzz beyond the brand's core products.
Click to tweet
Honda and Live Nation teamed up for a series of tailor-made concerts that were distributed by Vevo and Live Nation's own digital channels. "This is the first time I've seen an automotive company really look at music in a holistic way, from live content to bringing key partners together that all complement each other," says Russell Wallach, Live Nation's president of sponsorships. "It's a very strategic, long-term commitment."
Honda collaborated with Woven Digital to engage millenials
Woven Digital is a millennial focused digital media company, producing and distributing relevant pop culture content to nearly 5 million users per day. UPROXX is one of the largest millennial focused news and entertainment sites on the web.
Jarret Myer, general manager of publishing at Woven, spoke enthusiastically of the partnership in a statement saying, "having a personal passion for music, popular culture and just strong storytelling in general, I'm really proud of our 'Uncharted' journey with young, undiscovered artists from all genres. Working with Honda, a brand that has had a historical impact on and mutual affinity for music, allows us to tell a story in a meaningful way, striking a chord with the UPROXX audience.""
In the works for around six months, LA based Woven Digital's pop culture content engages more than 85 million users per month. This is a staggering borrowed targeted audience for Honda. In addition, it is a great segway into further promoting their already established Honda Stage and therefore hoping to engage millennials into purchasing a new car which is specifically targeted at the age group 18-34 year olds.
Honda's focused marketing strategy in using music as the core to build their brand and stand out in a cluttered world of automotive cars is giving them value for their dollar. In June this year, Honda hosted the Governors Ball in NYC for the fifth year in a row, and have seen an impressive return for their investment in a city which is not recognised for motor vehicle ownership. NYC is in fact their largest market in the US. It makes sense that music should be used by brands and ad agencies in order to resonate with their consumers by hitting them with that emotional nerve that is within all of us. With an aggressive marketing strategy, Honda is using music to extend their brand's emotional footprint outside their physical store to tap into millennials via music festivals and to differentiate its products from other automotive companies.
If you found value or insight from this post, please consider sharing it on Twitter or Linkedin. Thanks for reading!
Copyright pictures property: nysmusic.com