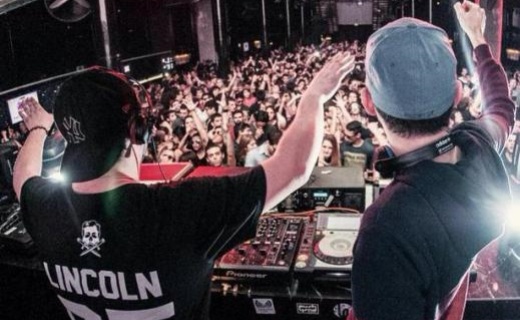 Melbourne based duo Adam Bartas and Dean Paps are the musical geniuses which make up Orkestrated , they have over 15 years of deejaying experience between them and are simply visionaries in the art of sound. Its little wonder why these two aficionados have such a massive cult following wherever they are spinning records. Dean Paps and Adam Bartas are so distinct in their style of music that you know within minutes its them behind the turnstiles.
1. What inspired you to become Dj's?
We kind of fell into it to be honest. It was never a dream of ours growing up. Initially I (Dean) thought it would be fun to own a set of turntables, we started playing at a few parties here and there and rest is history.
2. What makes Orkestrated unique?
I think it's the fact that we play and make tunes that appeal to us, rather than conforming to everything that's happening around us. There is always a consistent theme when it comes to our music. Also, rather than making pre recorded edits or bootlegs in the studio, we prefer to perform our mashup and a capella work live during our sets.
3. Can you give us an insight to the creative process which makes Orkestrated so unique?
Simplicity is always key in our creative process, we aren't massive fans of music where too much is happening at one time. We melt over solid kick drums and basslines, throw in a hypnotic lead or hook and we are good to go. Daft Punks 'Da Funk' is a perfect example on how to make a hit tune with minimal elements.
4. You guys had a massive response with the cult track Nightcrawler….how did this come about?
It's funny because we never really intended to release that particular record. Initially the tune had no vocals so we decided to throw Rye Rye's 'Bang ft M.I.A.' over the top of it and it started to get very popular. Eventually we figured we'd have a crack at writing our own vocals for it. It was just meant for a bit of fun but all of a sudden the crowds were reciting the vocals word for word at all our gigs. Before we knew it the track blew up, it totally exceeded all expectations. We love the fact that if you aren't from Melbourne then you probably wouldn't know about the song. That track probably wouldn't have worked anywhere else in the world other than Melbourne. Nightcrawler EP - Now Music
5. Internationally is there a venue that is on the Orkestrated 'bucket list'?
Originally it was Club One in Argentina but as we recently ticked that one off, I guess tomorrow land would be nice, probably not MainStage though, we'd like a nice intimate stage where we can bang out some minimal tunes.
6. Many up & coming Dj's look up to you guys as the platform of success in the game.. who are some of the people who you have looked up to over the years?
We have massive respect for the 'original' Melbourne crew, the guys that were there from the start of the movement. Boogs, Spacey Space, Chardy, T-Rek, Nick Coleman etc. We were only puppies playing alongside all these legends who we looked up to. Thankfully they took us under their wing and accepted us from the start. We owe a lot of our success to these Melbourne legends.
7. What hardware & software do you use to help shape your sound?
We use Logic as our DAW. Our go to plugins are Sylenth, Nexus and Sonic Academ's ANA. Just bought ourselves a MOOG Little Phatty also (Mmmmm analogue goodness...).
8. Where do you discover & shop for your music?
Our go to sites are beatport.com and juno.co.uk. SoundCloud is really good for finding rare tracks and unknown artists, there are also hundreds of music blogs floating around in cyber space that a worth checking out also (won't tell you which ones though :)
9. Whats brewing in the studio right now that the fans can look forward to ?
Right now we are working on a single with lyrical genius Mr Seany B, as well as finishing off a couple of other originals. Hopefully the tracks see the light of day in the next couple of months.
10. Any production tips for the aspiring DJ?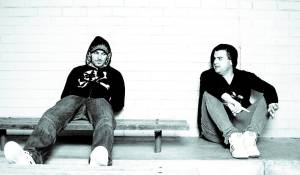 As far as production tips go, we'd have to say don't try so hard to sound like other artist's, let it come naturally. Also, referencing is really important when first starting out. You should always have a song that you particularly dig the sound of in your sessions. That way you can easily go back and forth between your session and the track and compare the two.
If you want to catch Orkestrated doing what they do best you can catch them at such venues as TFU, Billboards, Fashion Lounge ...Tramp and the list goes on...Check out Orkestrated on their Official Facebook page to get the latest news
11. How do you think the music industry is evolving?